Top seven … red red lipsticks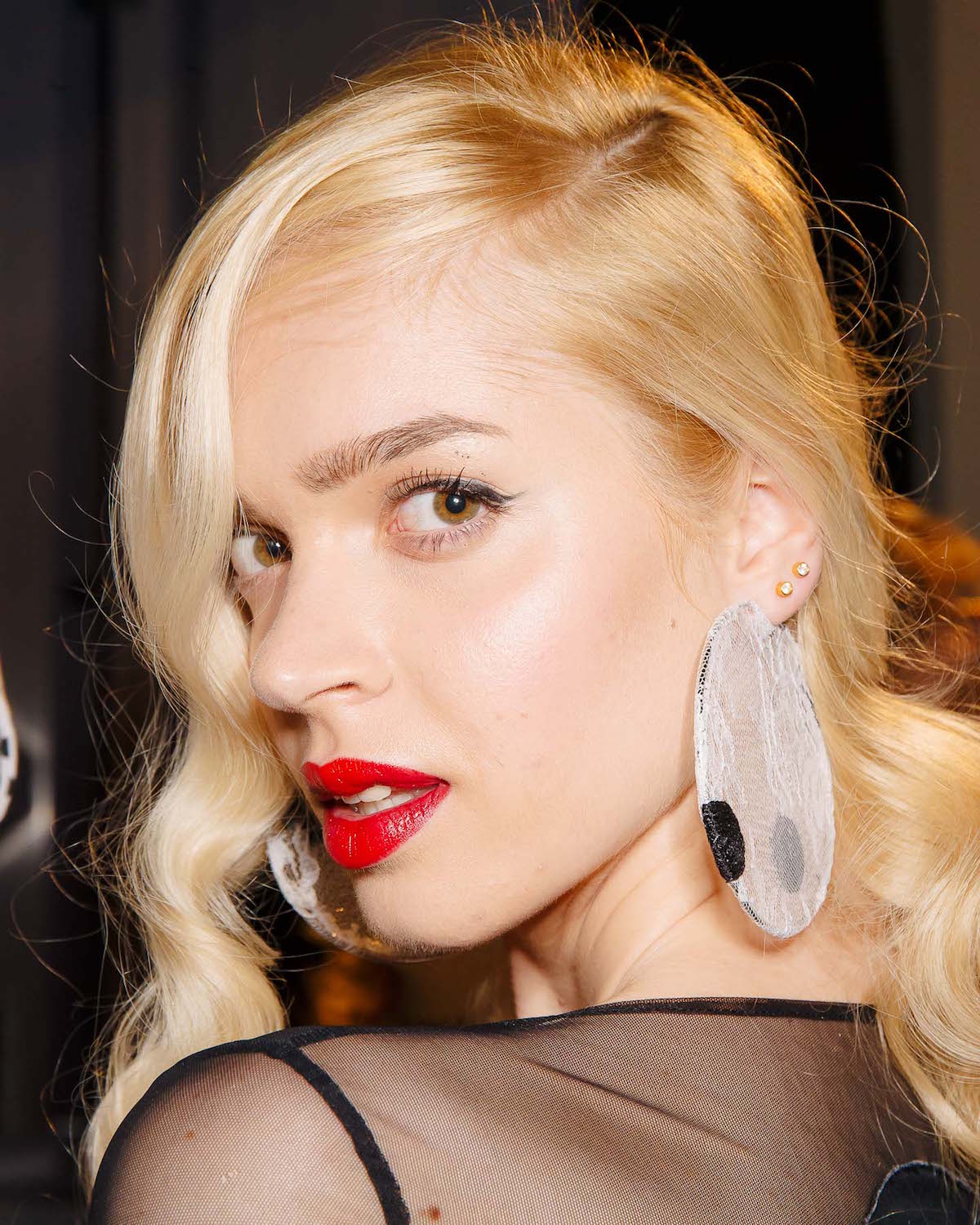 Fact: Mr. Leonard Lauder, the son of Estee Lauder and chairman of The Estee Lauder Companies, has already noticed that lipstick sales have been increasing despite the economic crisis. During this period, consumers are choosing less expensive luxury goods, as they don't want to take risks with major investments.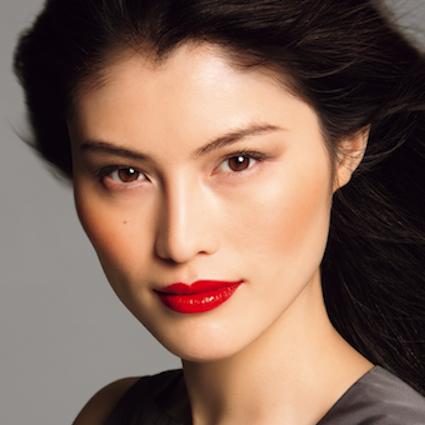 I can't blame the recession for my relationship with red lipstick, as I fell in love with it already in kindergarten.  I still remember its smell when I 'kissed' it for the first time. Its 'old school' perfume and butter scent was so tempting that I applied it on my lips and around in thick layers, licked it off and applied it over again. My first love was Dior. Many years later, after abstaining from after-school Snicker bars for one month, I was able to save enough to afford the Dior again and use it for my school prom. Today, I flirt with all the new additions on the beauty scene, while staying loyal to some cultic specimens.
And you? Still searching for the right one? I am presenting you some of the best lipsticks in neutral or in reddish red colour, so that you won't fail with your selection. Such lipstick doesn't predominate in warm or cold tones and therefore suits all hair shades and complexion tones.  Below, the listed lipsticks (in random order) differentiate in duration, formula or texture and of course, price. My selection includes both prestigious and drugstore lipsticks, whose purchase is really worth it.
[metaslider id=1271]
MAC PRO Longwear Lipcolour, Lasting Lust. I use it for professional make-up occasions when I want lipstick to last throughout the day or until I rub it off. Application requires two steps: firstly, I apply heavily pigmented colour by brush; secondly, I apply translucent gloss for a shine effect with an applicator. Price: € 25.50, www.maccosmetics.de
Shiseido Lacquer Rouge, Sanguine/ RD 41. I discovered this lipstick at the presentation of the new Shiseido skin care line Ibuki, to which event I attended without wearing any makeup. And because all their makeup products were available for testing, I tried the new autumn look. I was impressed with their resistant lacquer lipstick and its moisturizing texture and pleasant, nourishing feeling which was left on the lips. Price: € 24.80 (Mueller, Nama, Maximarket)
Lush Emotional Brilliance, Power. I think that Lush makeup offers are one of the best from natural decorative. I use this lipstick. I like its soft texture, which makes it possible to create a thin coating for a more natural look and of course the fact that it is natural and not tested on animals. Price: 18.50€, www.lush.si
Dior Rouge Dior, 999. The cultic lipstick, the first red one at the house of Dior was a shade No. 9. Over the years, they added better care ingredients, while changing the name of the shade. A classic, timeless elegant colour remained the same. This is the lipstick for self-indulgence, the 'red Porche' among luxurious lipsticks. Price: 31,90 €, (Mueller, Nama, Maximarket)
Chanel Rouge Allure Luminous Intense Lip Color, 99/ Pirate. One of the best-selling Chanel lipsticks. I like it because it is highly pigmented and has at the same time a chic, satin luster. If Dior's lipstick is a winner in formula, this has a slightly nicer shade and of course, the best packaging. Not only in its appearance but also usability, where you can open it with one hand by clicking on the bottom. Price: 30,99 €, (Mueller, Nama, Maximarket)
Artdeco Perfect Colour, 003/ Poppy Red. Highly-pigmented moisturizing lipstick with nourishing oils and waxes. The perfect lipstick with an excellent coating and high gloss. It provides equal colour coverage, long durability, supple texture and a silky feel on the lips. Price: 10,07 €, (www.mojakozmetika.si)
Revlon Just Bitten Kissable Balm Stain, Romantic. Crayon-shaped lipstick allows you to outline and colour lips at the same time. The result is still a natural look, as the lipstick is designed more for lip care rather then coverage. I use it when I'm in the mood to indulge my lips and apply lipstick several times a day, to refresh its colour and also breath (e.g. after drinking coffee ;)) as it contains peppermint oil. Price: 10,89 €, (www.click2chic.si)
*Photographs: Promotional material
E-novice
Sorodne vsebine
This post is also available in: Slovenian