Look which is  the most trendy color  this year, and the most beautiful examples I've found. 
According to the Pantone Institute, the color of this year is purple, more precisely the ultraviolet shade of Pantone 18-3838, which, according to the Institute, communicates with its originality, ingenuity and visionary thinking, and helps to brighten our future.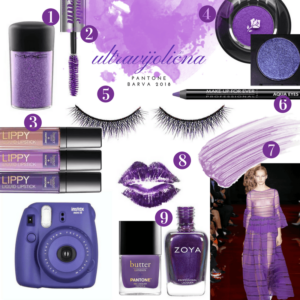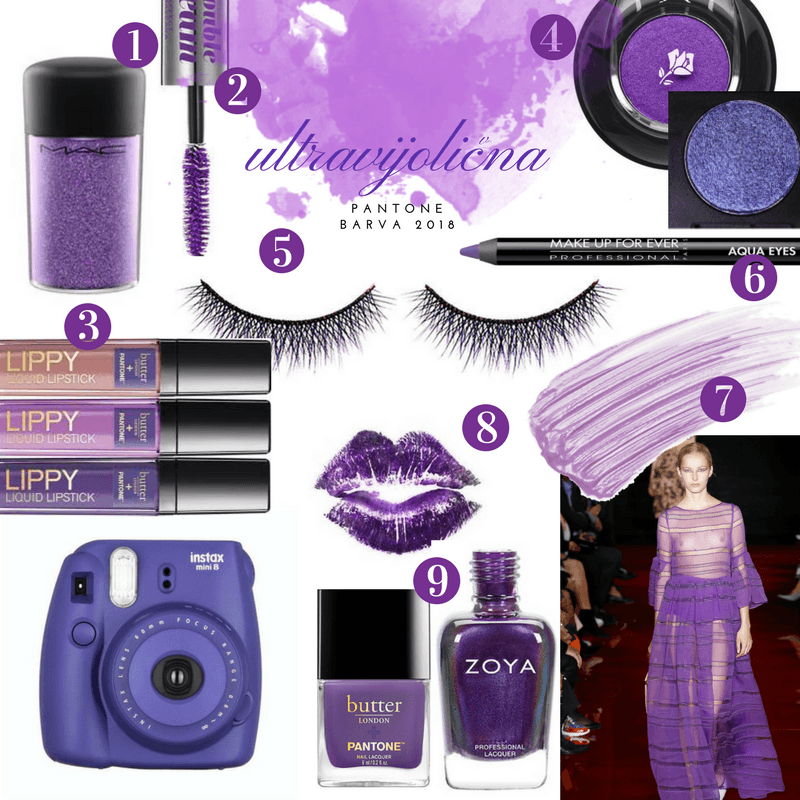 Color of the year 2018: Ultraviolet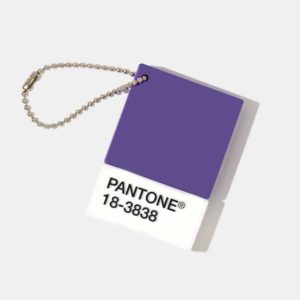 It's definitely a strong color that contains two basic colors, blue and red. That is why, in history, this was commonly the  color of minorities, especially those who fought for equality. 
I like the color purely from an aesthetic aspect, I prefer if the purple contains more blue than red, just like the chosen pantone. With this blue subtlety, it is such a perfect combination to forest green, gentle pink, strong red, baked orange, mustard yellow … In fact, I can not find a color with which it would not be a trendy couple;). Personally, I won't combine it with black in the upcoming months, because my closet is really more rainbow than black and because the purple-black combination can quickly look more like an  evening look. 
 

Ulala ultra violet examples

 

At this moment in stores in Slovenia, there is only a lot of pale purple  available, and the offer in trendy ultraviolet color is rare. I assume that first  will be able to buy  colored pieces for home furnishings, and a greater choice of clothing will only come in autumn. But this color has already been adopted by makeup artist and hairdressers and I like that they  combine it with  nude shades to create a gentle and easy  violet makeup look  from the 80's 

https://www.instagram.com/p/Ber5C0tFHib/?utm_source=ig_embed

https://www.instagram.com/p/BetIrUGDCbI/?utm_source=ig_embed

https://www.instagram.com/p/BetIrUGDCbI/?utm_source=ig_embed

https://www.instagram.com/p/Bfd5LjvAdtA/?utm_source=ig_embed

https://www.instagram.com/p/BfzA71Tnjt4/?utm_source=ig_embed

My recommendations for ultraviolet makeup 

Violet color is not the easiest to use when using it to create makeup looks, but if you apply it correctly and choose the right shade, it is very noticeable and interesting, and looks good with every eye color.  The ultimate ultraviolet shade is the best, because it's the most neutral purple shade  and is the  least similar to the color of bruise.  

 

WHEN DOING MAKEUP  

Make sure the skin is  cleansed and looks healthy, so cover all the imperfections , especially undereyes, otherwise you will look sick. Pay special attention to the persistence of the makeup – choose a long lasting, because it is less likely that the color will begin to change into a reddish or bluish version that will only make you tired. 

 

MY SELECTION OF ULTRAVIOLET MAKEUP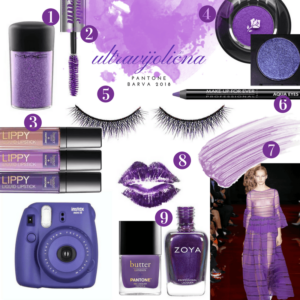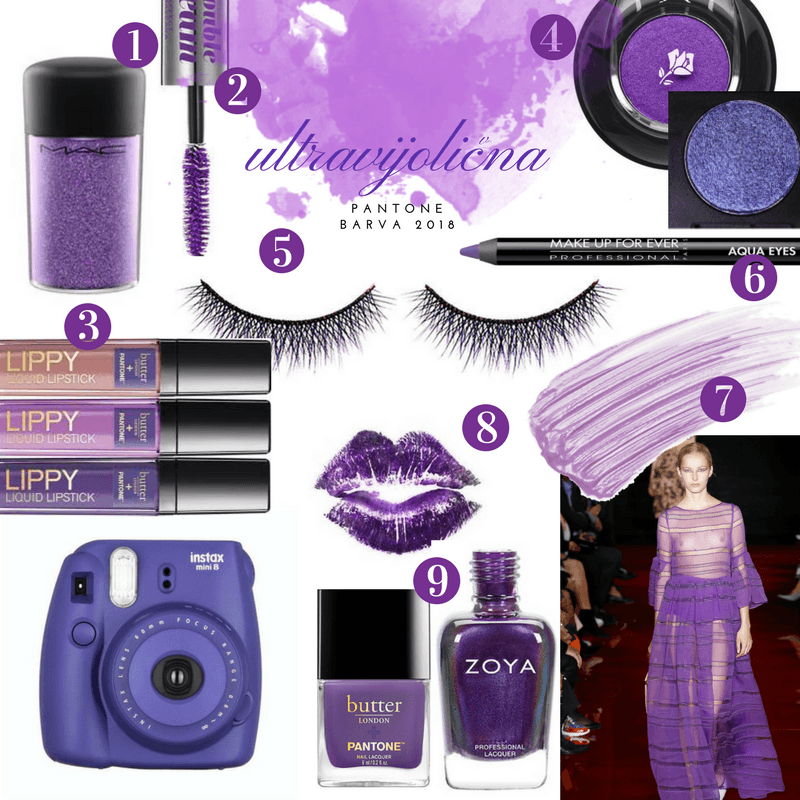 MAC Pigment, in the shade Rich Purple

 

Color mascara Urban Decay Double Team Special Effect Colored Mascara, shade Vice Cream

 

Liquid lipstick Butter + Pantone Lippy Liquid Lipstick,in the shade, which were made together with Pantone Institute 

 

Shadows Lancome Color Design, shade Miss Sweetheart and  Lotique Metallic Eye Shadow, shade me6

 

False lashes  Shu Uemura Lavender Bloom False Eyelashes

 

Waterproof eyepencil   Make Up For Ever Aqua XL Eye Pencil, shade Iridescent Pop Purple

 

Eyebrow mascara  Shu Uemura Eyebrow Manicure Tokyo Spirit (limited editon)

 

Lipstick Urban Decay Vice Lipstick, odt. Voodoo

 

Nailpolish Butter + Pantone, v odtenkih, ki so ustvarjeni skupaj z inštitutom Pantone in Zoya Nail Polish, odt. Delaney

 
make up
makeup products
trendy color
ultraviolet
E-novice
Sorodne vsebine
This post is also available in: Slovenian