"Make sure your thoughts, food and skin are clear"
I recently received the latest L'Oreal's  sugar scrub Smooth Sugars Scrub, which should polish and gently cleanse the skin on your face and lips, so that it is soft and smooth again.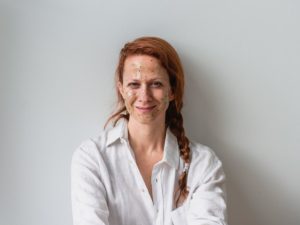 The L'Oreal Smooth Sugars Scrub collection contains sweet peelings such as grape seed oil (for smooth and shiny skin), sweet peeling with nutritious cocoa butter (for soft and smooth skin) and sweet peeling with kivi (for clean and smooth skin).
First I chose to test  the most photogenic one, which at the same time meets my mixed, impure skin. Clear Smooth Sugars Scrub is supposed to remove the blackheads in a gentle way  with  three types of sugars and seeds of kiwi while also  takeing care of the skin's matte appearance. It also contains essential oil of peppermint that relieves inflammation and essential oil of lemon grass that cleans the pores.
My experience after using three times the L'Oreal sugar scrub for blackheads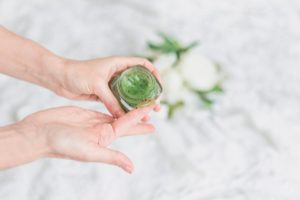 I can't say this product is highly photogenic, the  kiwi seeds really can  resemble freckles and are adorable on the application, but the green color, in spite of the dyes that the product contains, is not as intense as it is in the advertisement.
But it is not right to evaluate cosmetic products by how phtogenic they are, not by the fragrance, the texture, or the feeling that it gives when applied. The assessment of the cosmetic product should primarily be based on the efficacy and component suitability of the product. L'Oreal Smooth Sugar Clear Scrub is quite gentle, unlike other sugar peels in the gel texture, that's why the skin is already immediately  smooth, soft and not dried after use (thanks to glycerin).
Price: 8,94 € / 50 ml
Composition of the scrub L'Oreal Smooth Sugars Clear Scrub
Contains:
GLYCERIN, PROPYLEN GLYCOL, ETERICAL OIL OF LEMON GRASS, (CYMBOPOGON SCHOENANTHUS OIL), SUCROSE (WHITE SUGAR), KIVI SEED, PEG – 30 DIPOLYHYDROXYSTEARATE, SACCHARIDE HYDROLYSATE (YELLOW SUGAR), TRIDECEHT-6, TRIEHALONAMINE, PEPERMINT OIL, ACRYLATES / C10-30 ALKYL ACRYLATE CROSSPOLYMER, CARAMEL (BROWN SUGAR), CI 10140/ YELLOW 5, CI 61570 / GREEN 5, LINALOL, LIMONENE, PARFUM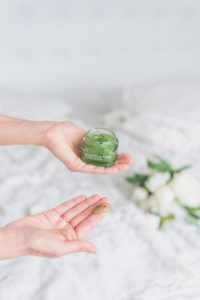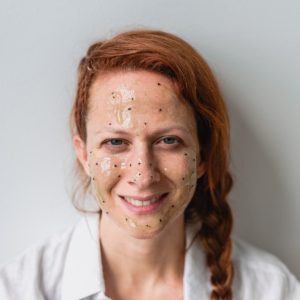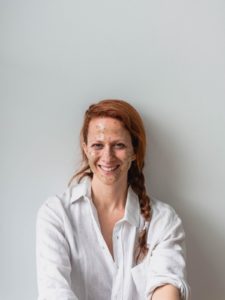 P.S .: L'Oreal Smooth Sugars Clear Scrub can also be used on lips, but not if thay are damaged cracked, because it's not completely from natural ingredients.
Learn more about new L'Oreal sugar scrubs on the web under this hashtag #smoothsugars.
⇒ ♥ Read also the most effective cleaning of the pores in the beauty salon.
Shine bright,
Nika
♥ Click and follow me on Instagram ♥
Photos (not retouched): Pia Fashion Fudge
L'Oreal
peeling
skin care
srub
E-novice
Sorodne vsebine
This post is also available in: Slovenian