Decorative letters from cardboard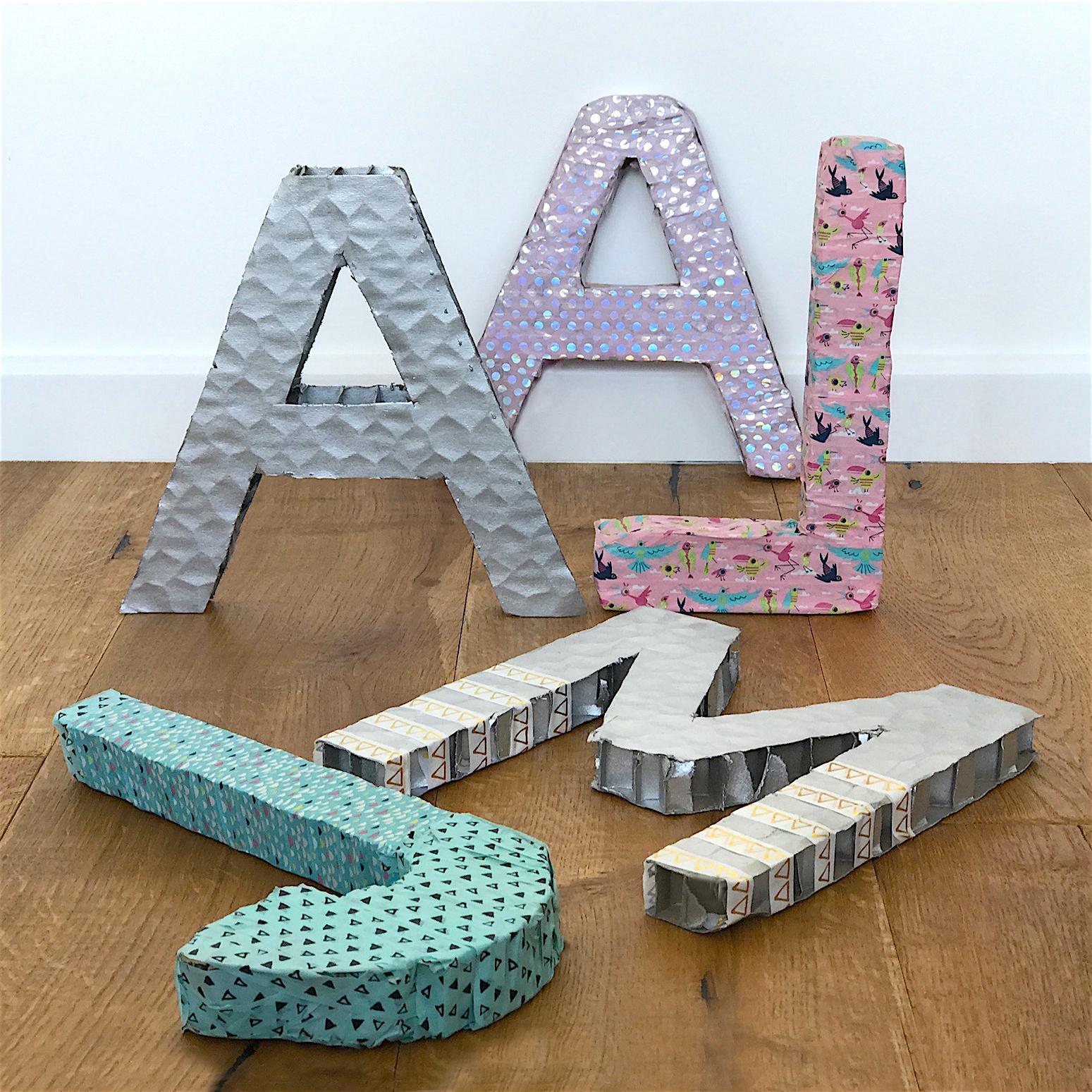 "You will never influence the world beeing just like it."
Although in the world at this moment a debate is being held that #zerowaste movement (for life without un-recycled waste) is just a fashion flick and should be transformed into activities that do not involve just a waste reduction, I myself still think that any movement, which contributes to the improvement of our attitude towards nature and the better passage of all living beings, is welcome regardless of its name. From day to day, I'm increasingly scared of how much waste material is produced, so I try to recycle, reuse, rebuild as much as possible. Above all I try to stay away from buying unnecessary things and packaging.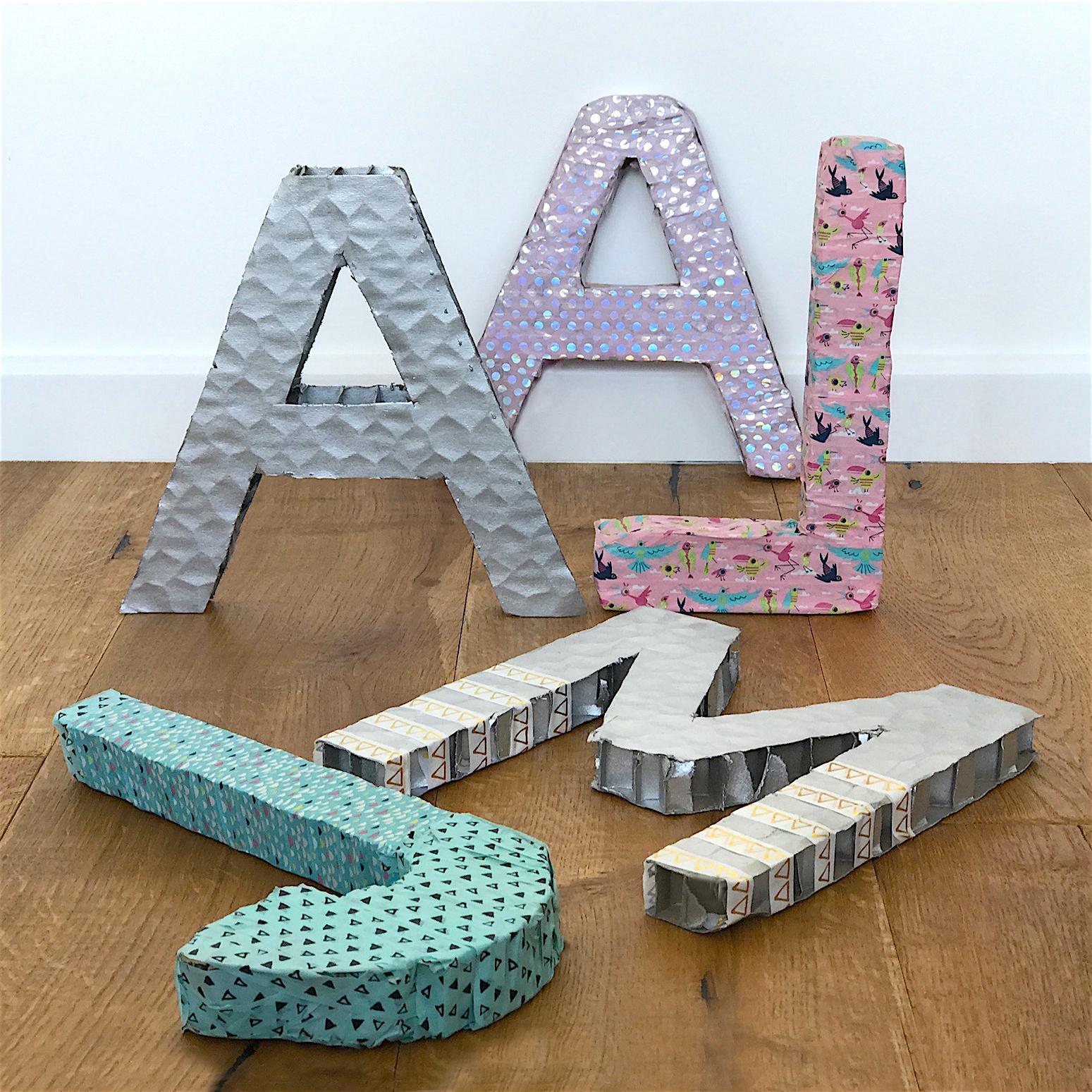 I realized the renovation of the home, can sometimes be a really difficult challenge, especially because it can be impossible to try to keep renovation in the line with a sustainable concept, an ecological approach and a ripening movement. We transferred almost all of our furniture from our old home to our new one, however, there was still a mountain of waste material, which I tried to reduce. From the packaging into which Ikea furniture is wrapped to protect it from damage, I have created trendy letters from the cardboard that will spice up Amalia's room.
How quickly you can make decorative letters from cardboard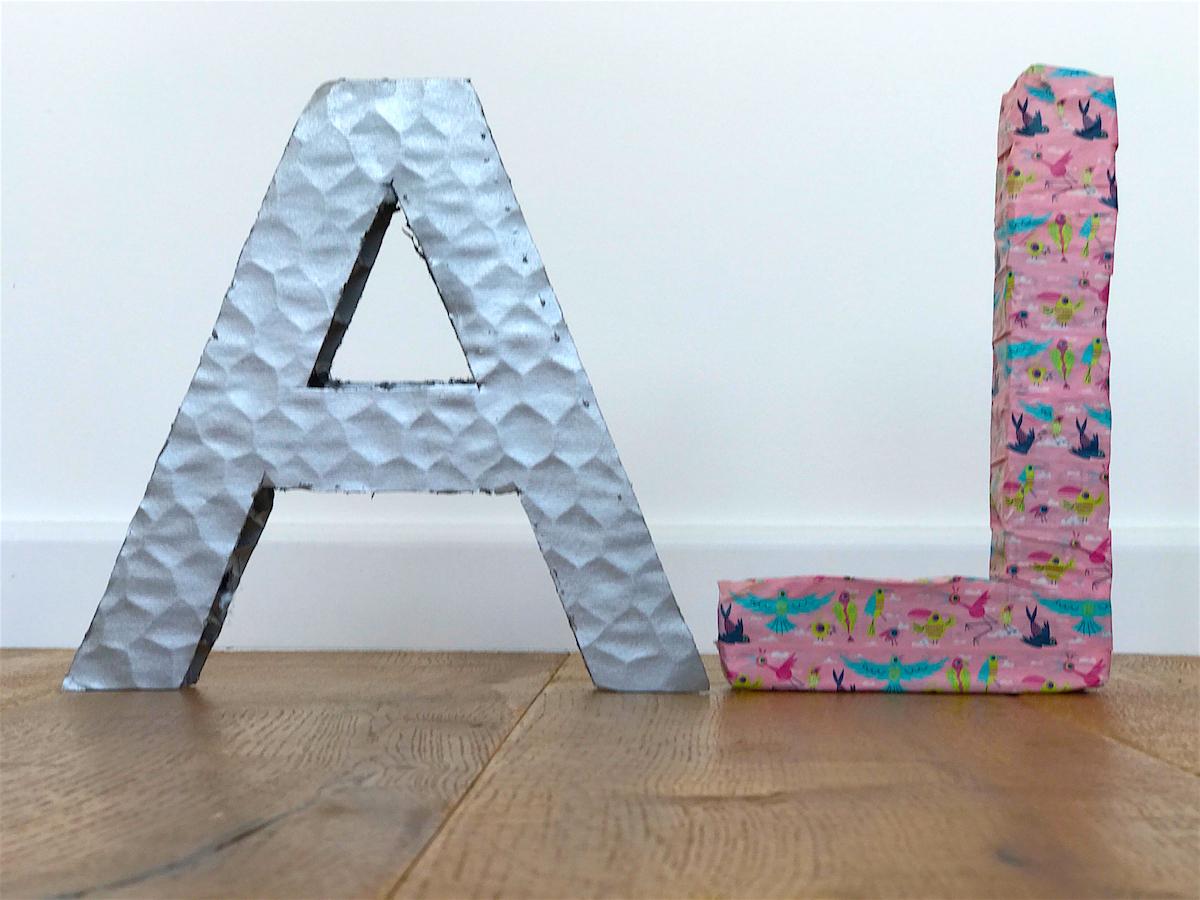 Swedish furniture giant Ikea is channeling its energy into more and more sustainable production, however, when buying their products (yes, I can also find what I'm looking for there), we can take it further. A small contribution is, for example, recycling the cardboard that protects Ikea furniture from damage. We can use it for drawing, make toys out of it, shelves, storage boxes and various decorations such as cardboard letters. For now, I made six letters that spell out my daughter's name, and we have a ton at home so that we can easily make an entire alphabet;). Also, because the manufacturing process is quick and completely undemanding.
YOU NEED:
Waste packaging; cardboard, styrofoam …,
pen,
a longer ruler,
olf knife,
washi tape/ colorful scotch, color spray,
other decorations, if desired: flowers, glitter, ribbons…
PROCESS: 
Draw a letter on a card. To make it faster, let the line be as wide as the ruler.
Cut it using a ruler and a knife cutter.
Color it or wrap in washi tape, wool, silk ribbons.
You can decorate it with glitter, artificial flowers or other decoration.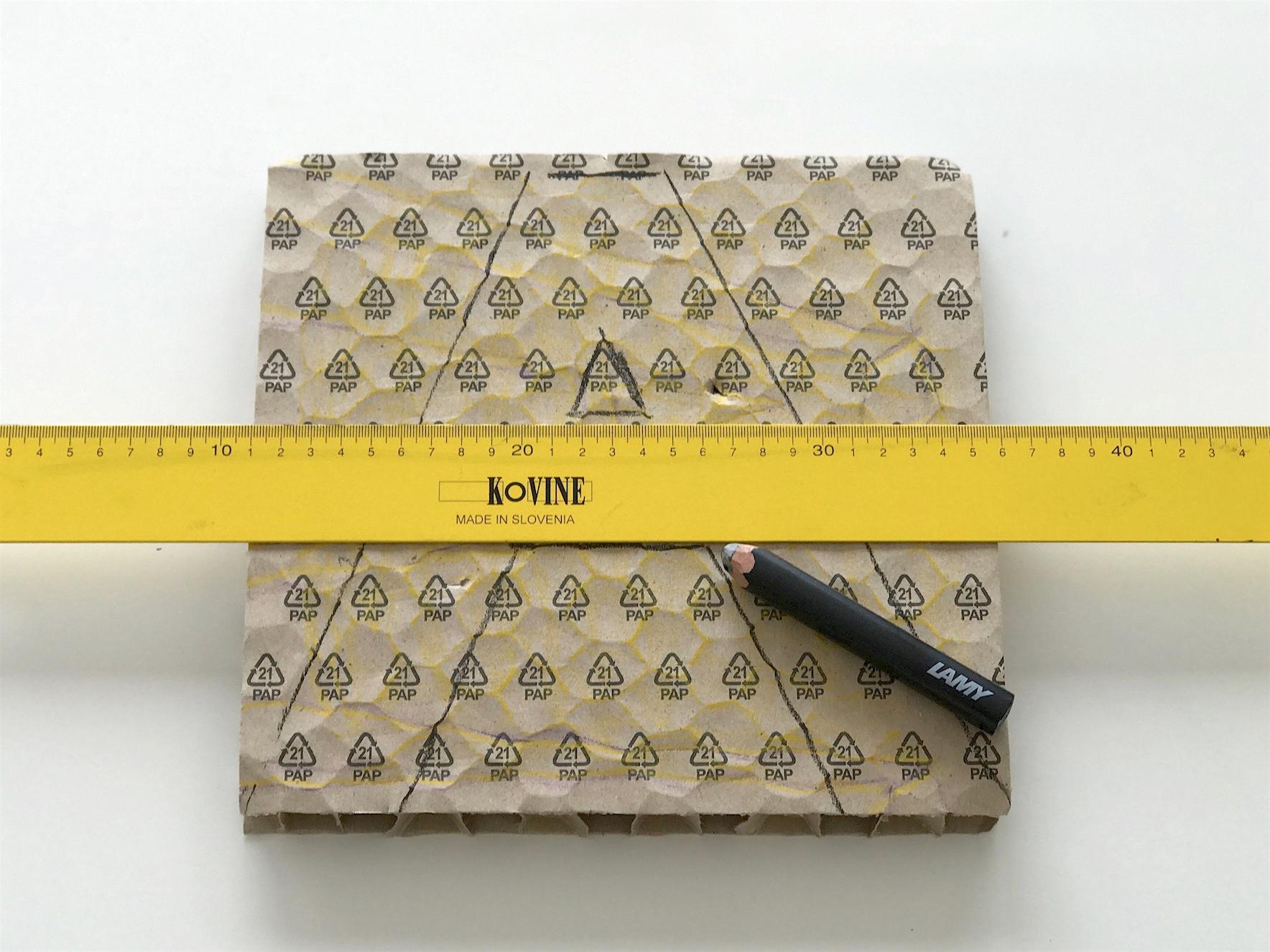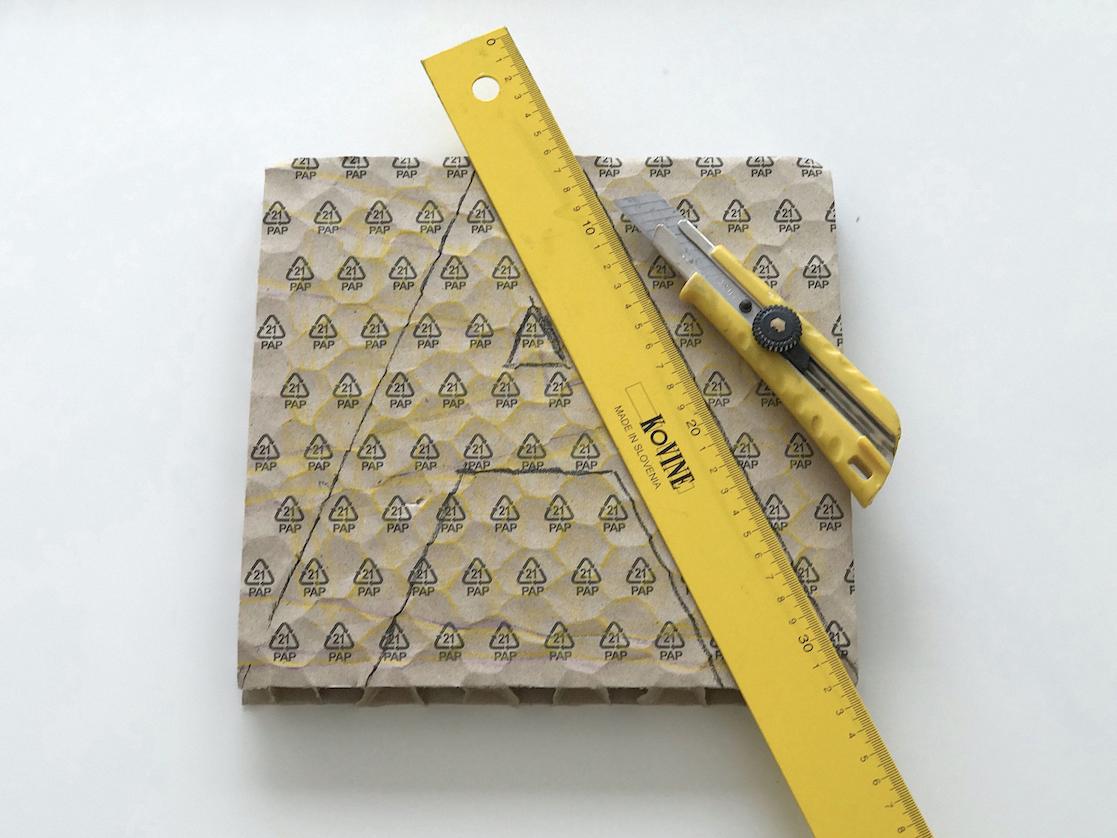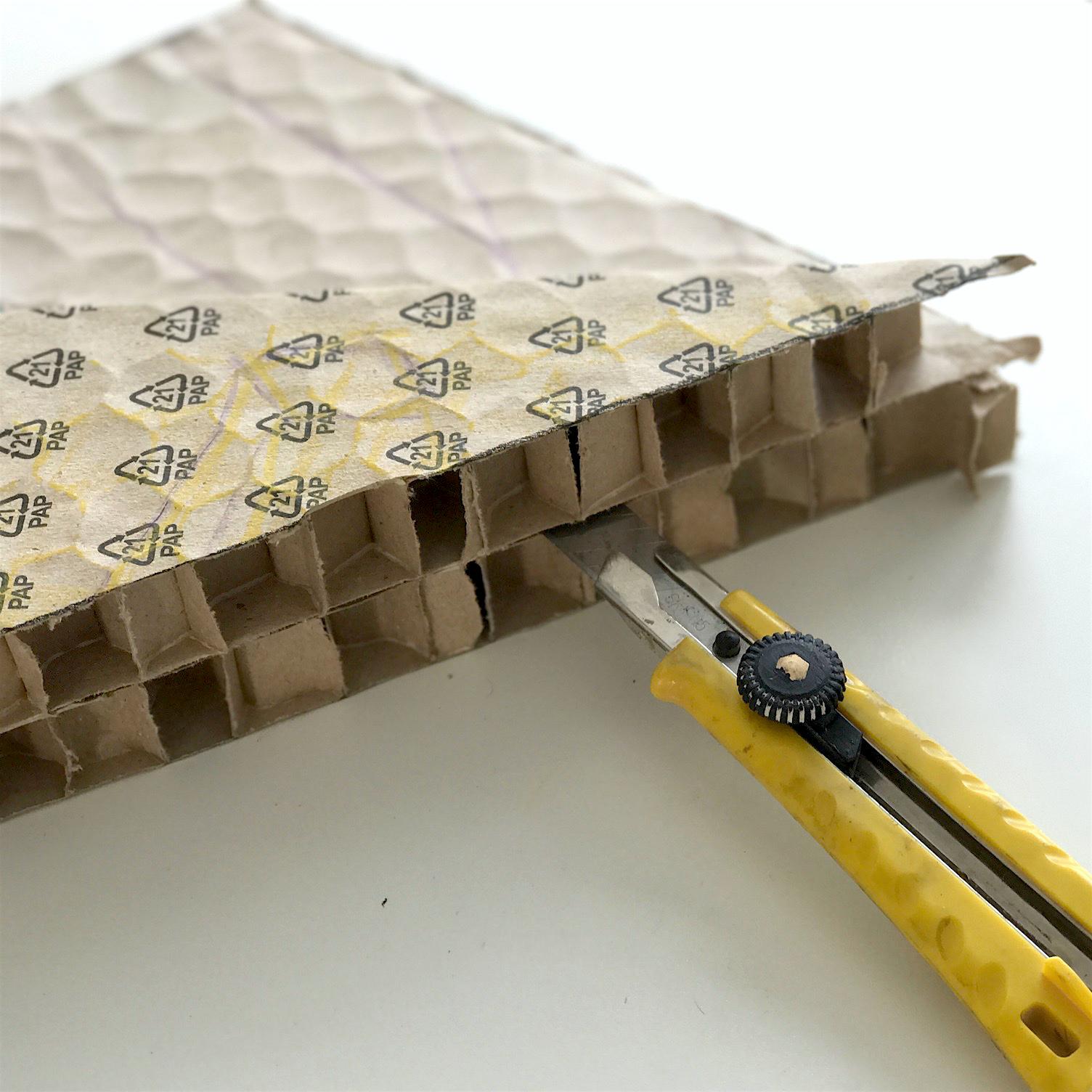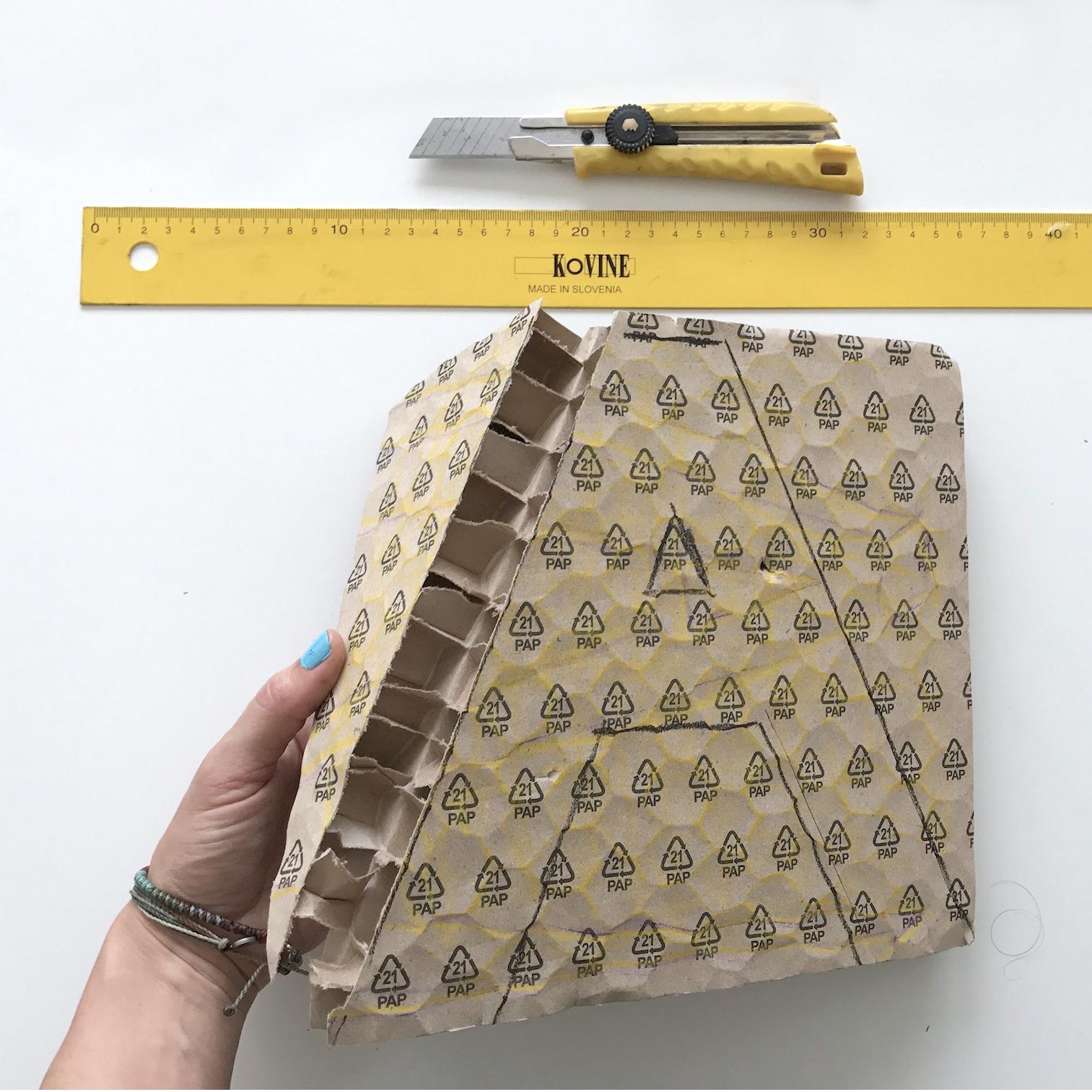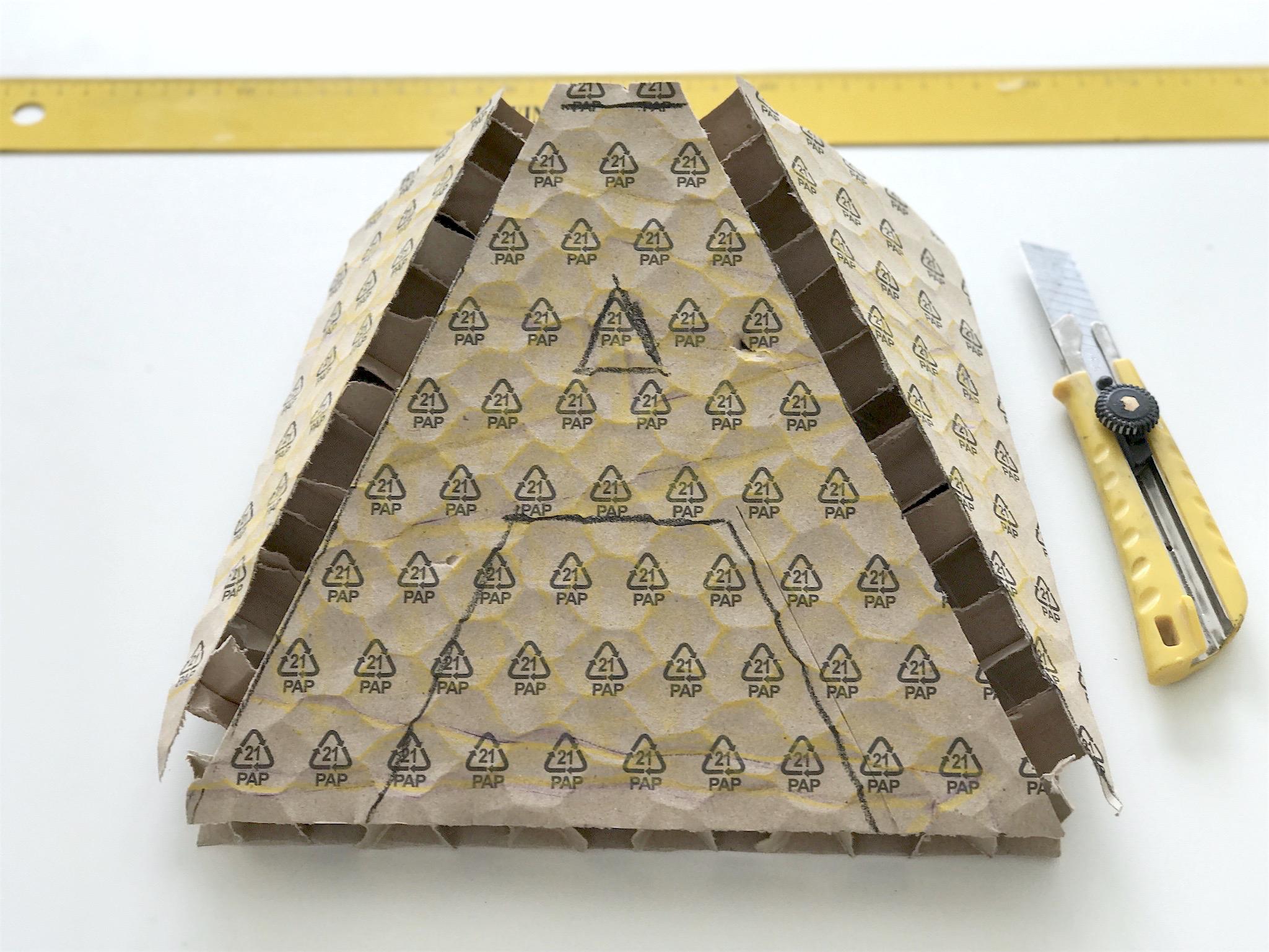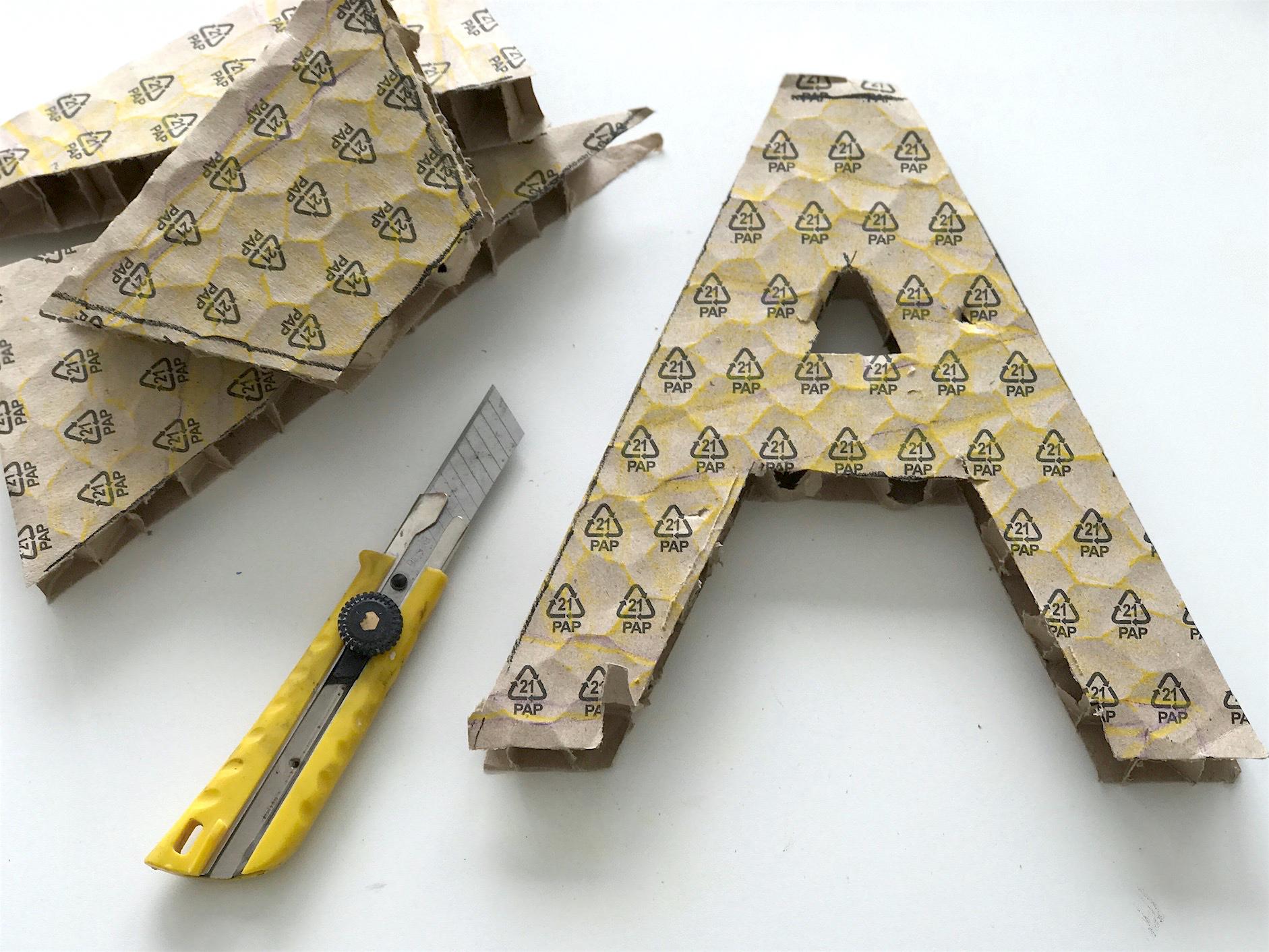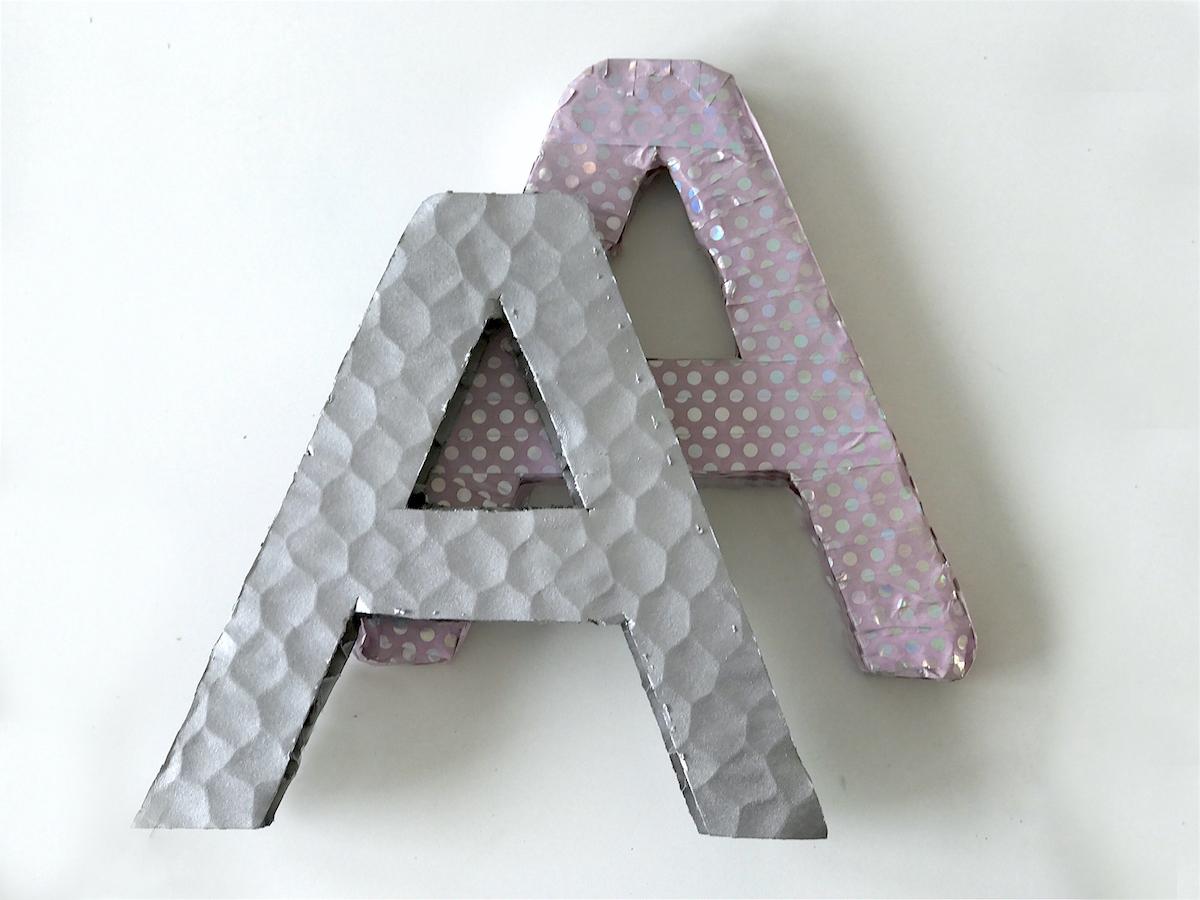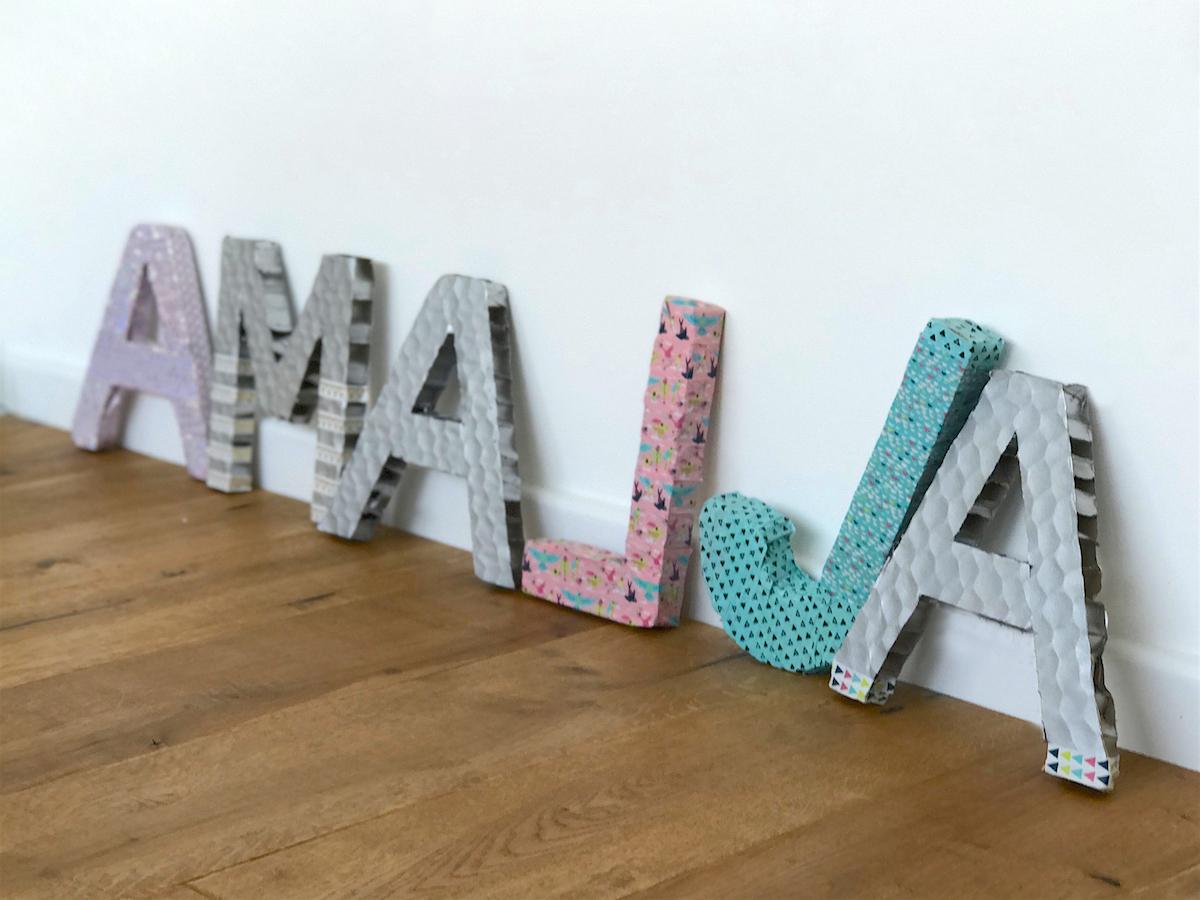 Stop Game
If you put the letters on the shelf, the cardboard should be wide enough to hold the letters, and you must make sure that the letter lengths are equal to the length of the letters (otherwise they will turn over).
Will you try decorating letters yourself? Do you have any other idea of how to recycle  cardboard packaging? In the comment, leave a picture or an idea. Thank you.
⇒♥ Read about how I made this wonderful dreamcatcher from Ikea lights.
Shine bright,
Nika
home decor
Ikea
Sustainable fashion
E-novice
Sorodne vsebine
This post is also available in: Slovenian