I'm extremely happy and honored to be nominated for the Elle Style Award in the Sustainable Approach category by Elle Magazine, as sustainability has been very much at the forefront of my business and life decisions recently, and this is now an encouragement for me to do even more. Keep reading, it concerns you too!
—♥ To make things easier, a few sustainable brands and I have stepped together and prepared some content with #sustainableadvice for you as well as a promo code 'Nika20', which will give you a 20% discount on the purchase of the products mentioned below. The code is valid until October 31, 2020.
Illustrious Nominations, Flattering Titles and Little Wins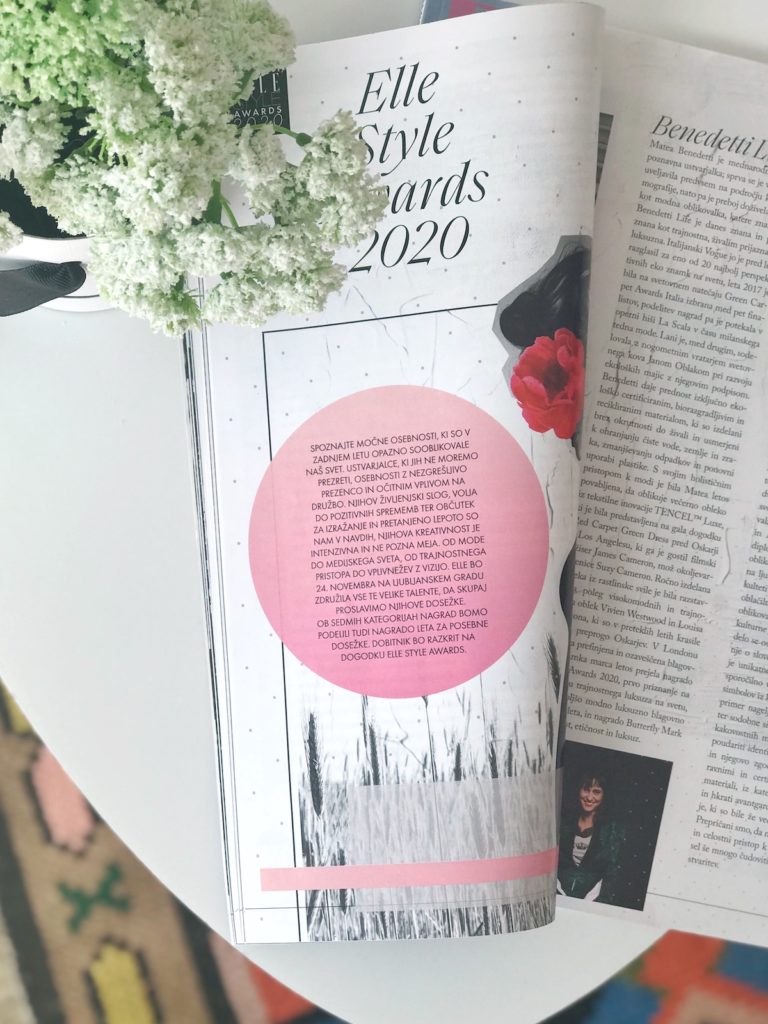 A nomination for the most beautifully dressed Slovene woman by the magazine Modna Jana, a nomination for Femme Fatale by Avenija magazine, Beauty Blogger of the Year according to Grazia magazine, and Blogger Personality according to the Slovenian beauty bloggers attending the #BBMU event twice – I've collected quite a few nominations and titles on my beauty-fashion journey, but this last one, the nomination for Sustainable Approach, means the most.
I'm glad that Elle Magazine has included sustainability – an important area of fashion, beauty and everyday life – amongst the categories for the second year in a row and gave it validity, and I'm equally happy they chose my work to highlight with the nomination, as it's hard to get noticed and make shifts in the flood of popular and trendy influencers these days.
Also nominated in the category are Mayarula Cosmetics and Swimsor, a sustainable swimwear brand. It doesn't really matter who wins the title. Of course, I would be extremely happy to, as my content would reach even more people, but the nomination alone has already given me additional motivation to – starting today – try to encourage as many people as possible to make small changes. You too!
Why Choose a More Sustainable Lifestyle?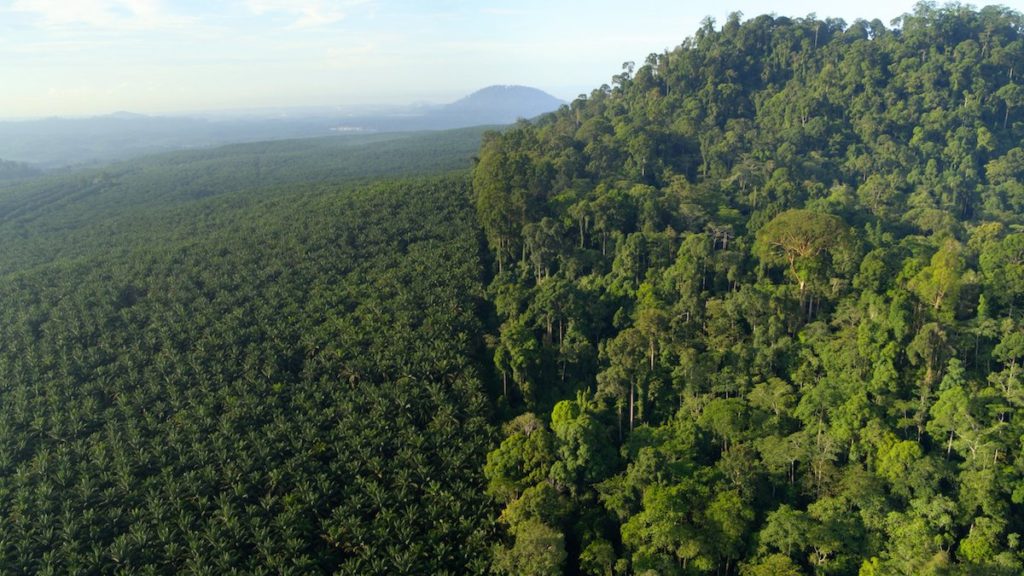 Because it's trendy? Okay. But if you're still hesitant about why you should take this step too, here are 6 better reasons that will convince you to take action:
1. Reason: Slowing down climate change
Global warming, excessive air, water and soil pollution, extinction of animal species… The Paris Agreement, the first universal and legally binding global climate agreement (2016) and many subsequent international efforts to protect forests and other habitats haven't yet weighed in favor of a positive turnaround, so further action is needed. In the moving documentary A Life on Our Planet (Netflix), the famous natural historian David Attenborough shows how drastically our planet's biodiversity has declined over the course of his life. And if young David was one of the first explorers of the planet, showing us astonishing and often previously unseen stories of nature, he will probably not experience the last catastrophic changes we will face in the upcoming decades. However, he did capture the first positive changes that have happened thanks to our positive, green efforts in the documentary: '' Life cycles continue and if we make the right decision, failure can become regrowth '', he encourages us to continue to implement green practices.
2. Reason: Better future for our children, mine and yours
The birth of a child is one of the most common life changes that lead to the decision for a more sustainable everyday life. At first, not for a cleaner and brighter future for future generations in mind, but simply to ensure a healthier everyday life for one's offspring. Initial changes normally happen with the introduction of food, by choosing organic, locally grown produce; gentle, natural and harmless skin care; perhaps also with the choice of natural cleaning products and clothing made of organic cotton. These steps pull us into a positive vortex of change that can, by incorporating increasingly thoughtful choices, also ensure a better future for all "our" children.
3. Reason: Health
I could have mentioned it as the first reason that makes adopting new habits worth it. If an illness forces us to do so, we accept changes easier and quicker. But why would the trigger have to be a disease? Isn't awareness of choosing ecological and sustainable practises healthier for the environment as well as ourselves enough? If not immediately, the positive impact on health certainly shows in the long run.
4. Reason: Saving
An important principle of sustainable lifestyle is to reduce buying new stuff. But that's not the only aspect of saving. A sustainable everyday life also means a more efficient use of resources. This can be quickly apparent in one's household. With recycling and careful organisation, one can save a lot of money on food alone. Organic, local, already-used things… often cost less than new products. Maybe not right away, but you have to be aware that green products do not hide the additional costs of saving the environment, as you buy them at a fair price.
5. Reason: Stimulating the local economy
With a purchase of local products, you support the local economy. This makes the money circulate in your own community, not in foreign global corporations. The community thus grows and evolves in all aspects.
6. Reason: Setting an example
If you embark on a sustainable path, people around you will follow – family, friends, co-workers, followers… By setting an example, you also teach your children and their children a valuable lesson. You teach them how important it is to be kind to all living things and to take care of the balance of nature. That will make you and your surroundings happier. You will feel like you have done something positive for the common good.
Getting Started with my Favorite Sustainable Products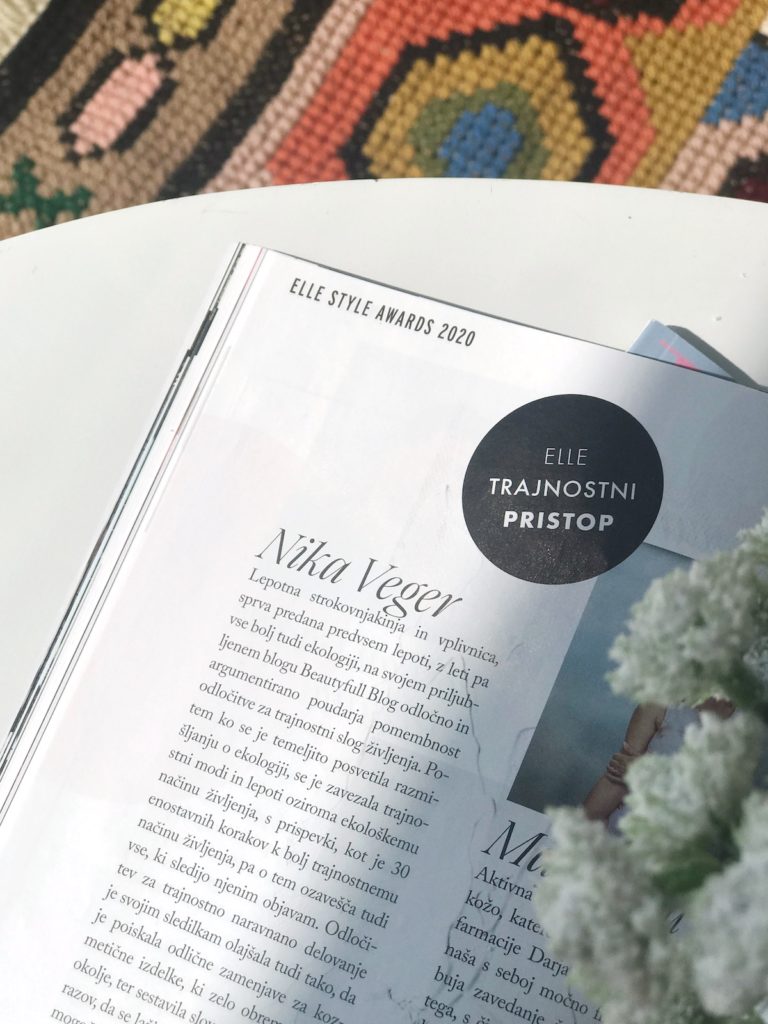 Where you start your path to better the world is your personal choice, but I've decided to help you take the first step. I've prepared some suggestions for changes I started with myself and a list of products that have left the biggest mark on me.
—♥ To make things easier, a few sustainable brands and I have stepped together and prepared some content with #sustainableadvice for you as well as a promo code 'Nika20', which will give you a 20% discount on the purchase of the products mentioned below. The code is valid until October 31, 2020.
Getting Started with my Favorite Sustainable Products
EQUA, committed to changing the world with every (water) bottle. Last year's winner of Elle Style Awards in the Sustainable Approach category is a Slovenian brand Equa, which has made a real revolution in the field of water bottles. It offers aesthetically-perfect BPA-free plastic bottles, glass bottles and smoothie pots with a straw in one, smart bottles that communicate when the time to drink is… while making sure that their production is as sustainable as possible. The promo code applies to the entire purchase. The only product excluded from the promotion is the latest bottle in the bag made in collaboration with Nina Šušnjara, and an additional service – bottle engraving.
SAMO MOJA ŠČETKA, a Slovene ecological toothbrush. Replacing a plastic toothbrush with a more ecological one is the simplest thing you can do for a greener future. How can you reuse it, check out in this article. For my campaign, I've chosen the 'Samo moja' wooden toothbrush, because it's Slovenian, very pleasant (soft and of high quality) and includes free engraving. The discount applies to the entire purchase.
MELVITA, organically certified cosmetics. Melvita was the first eco cosmetic brand that impressed me. In addition to being organic, it was the first to offer a wide range of effective, high-quality and pleasant (nice, fragrant, beautiful) products for daily care and hygiene. If anywhere, this brand is where you need to look for great eco cosmetics. The discount is valid for the entire purchase, excluding other promotions.
POPSICASE, a phone case made of recycled discarded fishing nets. My phone case with a pull-out holder, which makes calling, taking photos, recording and browsing the web unbelievably easier, is made by a small company from Barcelona (all of their phone cases are made in the EU). It is one of the first to offer an eco version of a phone case (unfortunately only for iPhones), and has now expanded the offer to include biodegradable phone cases. Redeem the code on your entire purchase.
ODORI, the best Slovenian natural cleaning products. I'll tell you what my favorite cleaning product is right now: the stubborn stain remover, which I use before washing on dirty socks, reusable makeup remover cotton pads, grass stains on Bela's pants… It's wonderful, so make sure to take advantage of the discount code (only applies to this product) and try it out.
LALICUP, an excellent Slovene menstrual cup. I've been using the menstrual cup for many years and I really recommend it. Before I write an article on this topic, I wonder – what dilemma are you faced with that's still keeping you from using it? You can solve a few by reading the tips on their website. The discount code applies to all LaliCup cups.
JOLLY, sustainable colored pencils. As the company is committed to sustainable changes and is constantly implementing them, I continue to support and promote it. The discount code can be used for the entire purchase.
OILRIGHT, Slovene candles made of cooking oil waste. Oilright is more than a nature-friendly candle. It's the most ecological way of recycling cooking oil waste, which otherwise presents a great danger to the environment. They also offer DIY sets for making scented candles from cooking oil waste. The code is valid on the entire purchase.
MAJA ŠTAMOL, my favorite Slovenian fashion designer. Maja Štamol is a real example of 'slow fashion'; the brand offers luxury but timeless pieces of the most useful (basic) clothes. They are truly high-quality, made in Slovenia with a lot of love and craftsmanship. The code is valid on the purchase of Reset T-shirts.
There could be ten, right? What do you miss? Thank you for all of your suggestions in the comment section! I'll add the most mentioned one to my list.
And as you know – only buy new, when it's truly necessary.
Shine bright,
Nika
Equa
Melvita
Popsicase
sustainable
Sustainable fashion
E-novice
Sorodne vsebine
This post is also available in: Slovenian