I've discovered a spice, which can make every jam or pickled vegetable  delicious. It 'grows' with a little effort and almost no contribution. That is why its popularity is spreading fast … I think I'll add it in many recipes, for example how to embellish a gift, decorate homemade cosmetics, or add the finishing touch to each party. But before that … I present to you a string of flags from adhesive tape.
You need: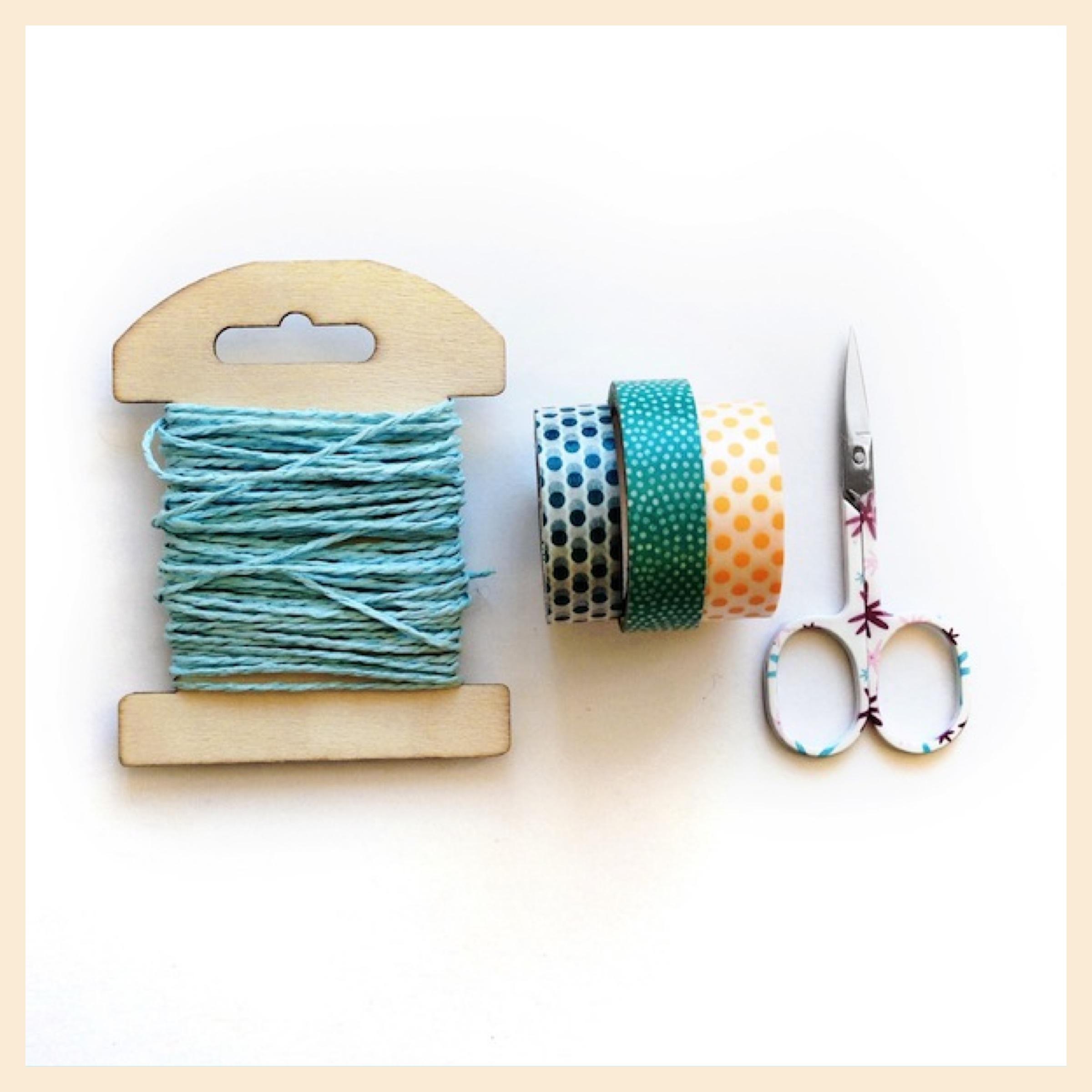 Self-adhesive tapes
String (can be waxed)
Scissors
Procedure: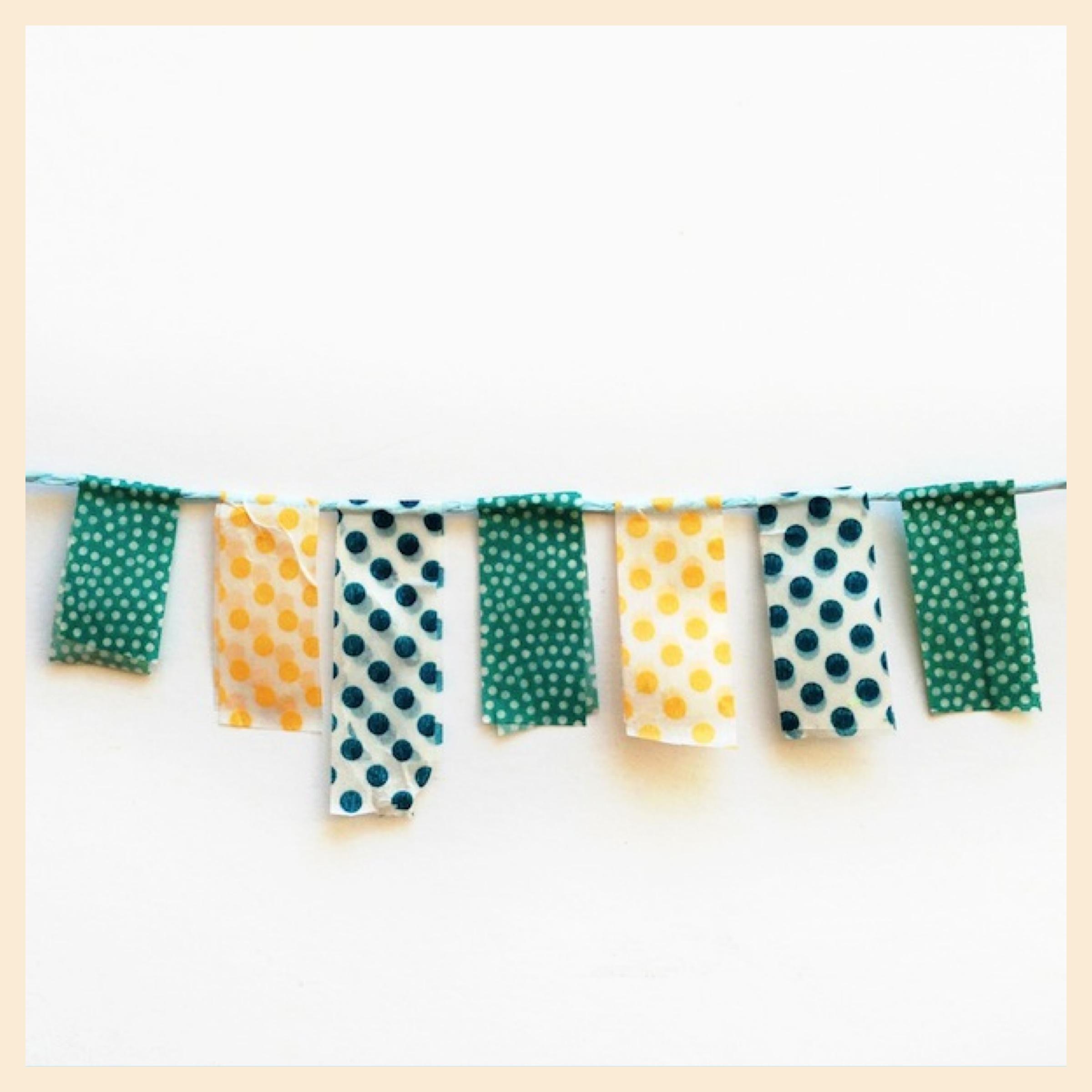 1 Stick a piece of adhesive tape on the string (across the middle). Then press together both ends of the tape.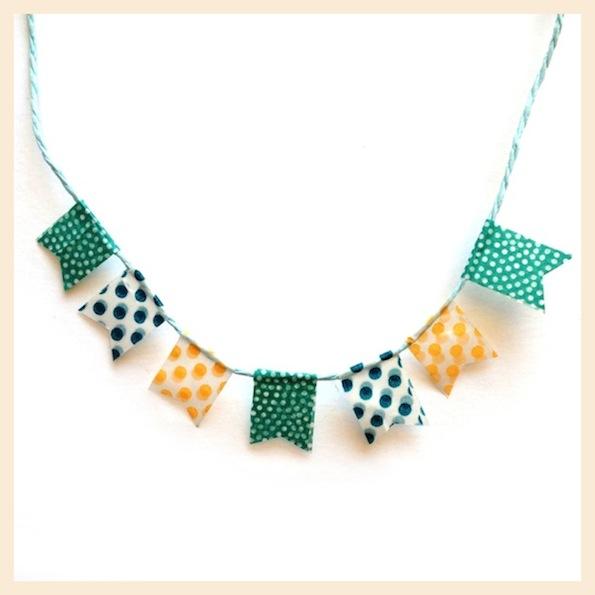 2. Cut the strips to the same length and cut triangles to become flags.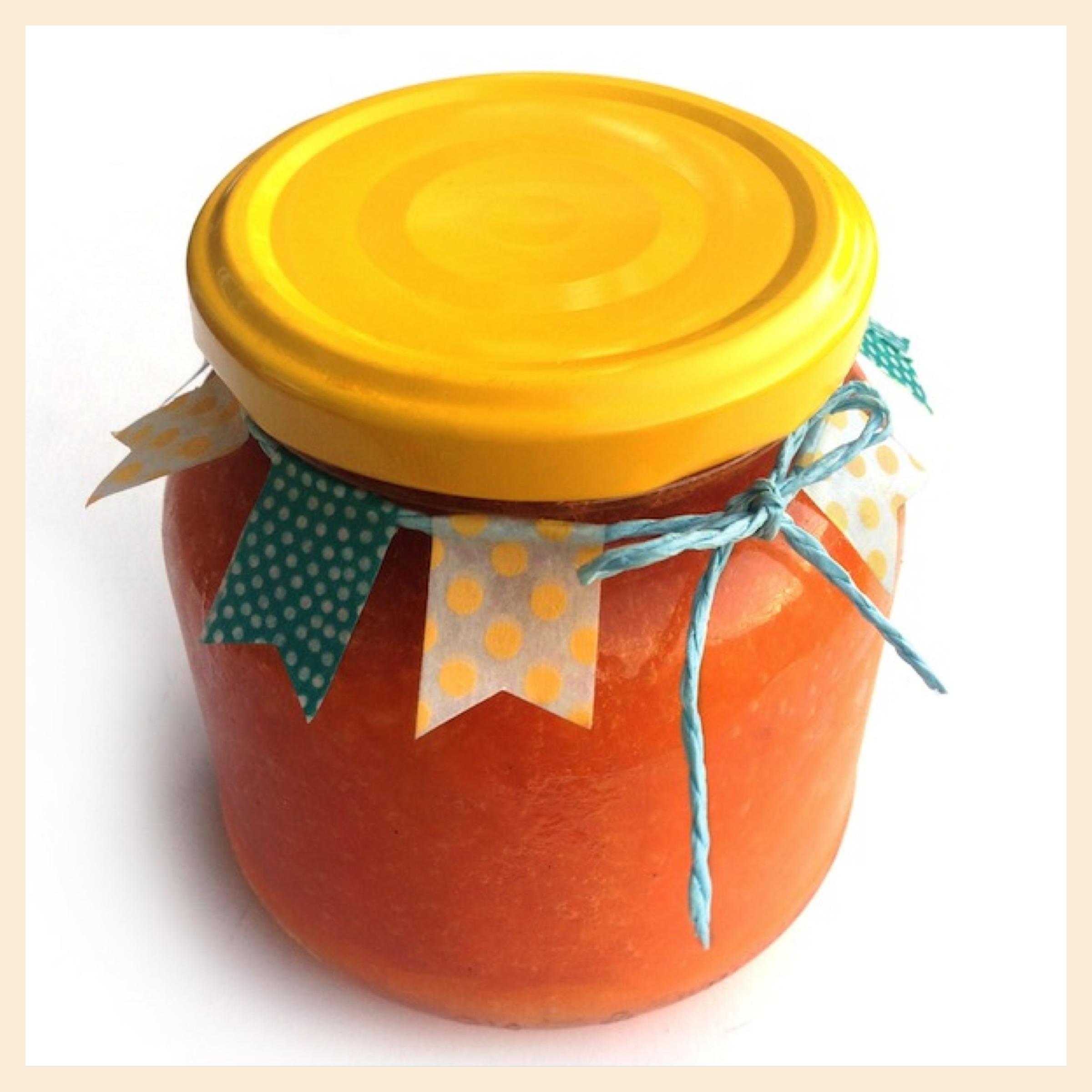 3 Do not complicate with the appearance of the cap, such tape bound around the glass is much more interesting and unique.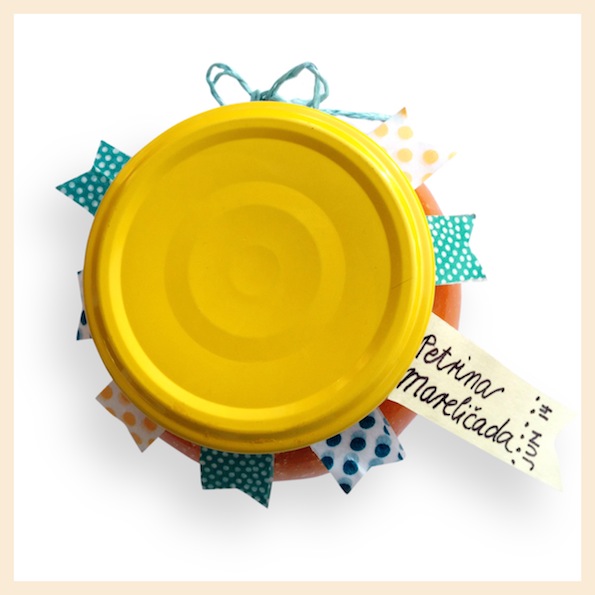 4 Omg … I've forgot to make a special (longer and brighter) flag with the sign what's in the jar. Add some one-coloured self-adhesive tape and waterproof pen to stuff you need ;).
* Photos: Rožle Veger
E-novice
Sorodne vsebine
This post is also available in: Slovenian