The favourite sweet my girls enjoy is chocolate with a hidden surprise, because of which we gather quite a few Kinder Egg yolks throughout the year. Since I've found out how many things you could do using those, I don't worry about them 'choosing only one thing when we go shopping' anymore.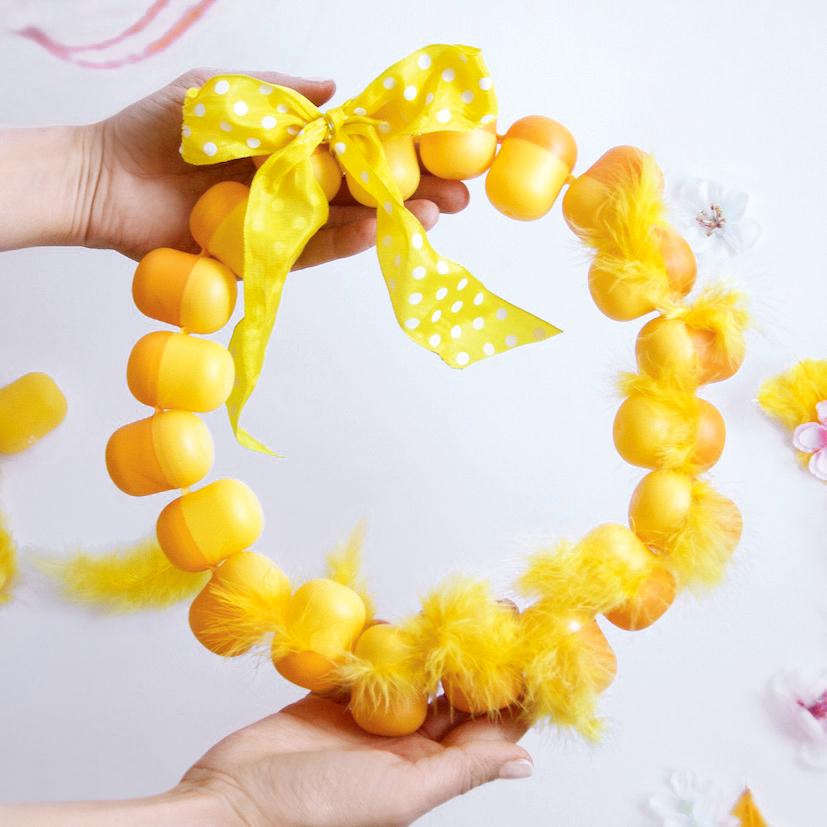 Easter Wreath
One thing that's great about Kinder Egg yolks, is that they can be combined into chains. By connecting the ends, you get a wreath. For an Easter Wreath like this one
YOU WILL NEED:
15 to 21 Kinder Egg yolks. If you use more than that, it will look misshapen.
Some feathers.
Some ribbon to make a bow.
Decorations: flowers, fairies, little chickens, bunnies or basically anything that goes with the Easter theme.
FOLLOW THESE STEPS:
To connect the eggs, put the top of one egg onto another's bottom. Repeat this step a few times and connect the wreath by putting the top of the last egg onto the bottom of the first.
When you're closing the eggs together, put some feathers inside, so that the majority of the feathers peak out. Do this at least throughout the bottom half of the wreath.
Tie a bow on the top of the wreath. Loosen it up a bit if you want to hang the wreath on a wall.
If you'd like to, you can add some more of your favourite Easter decorations to add your personal touch to your Easter wreath.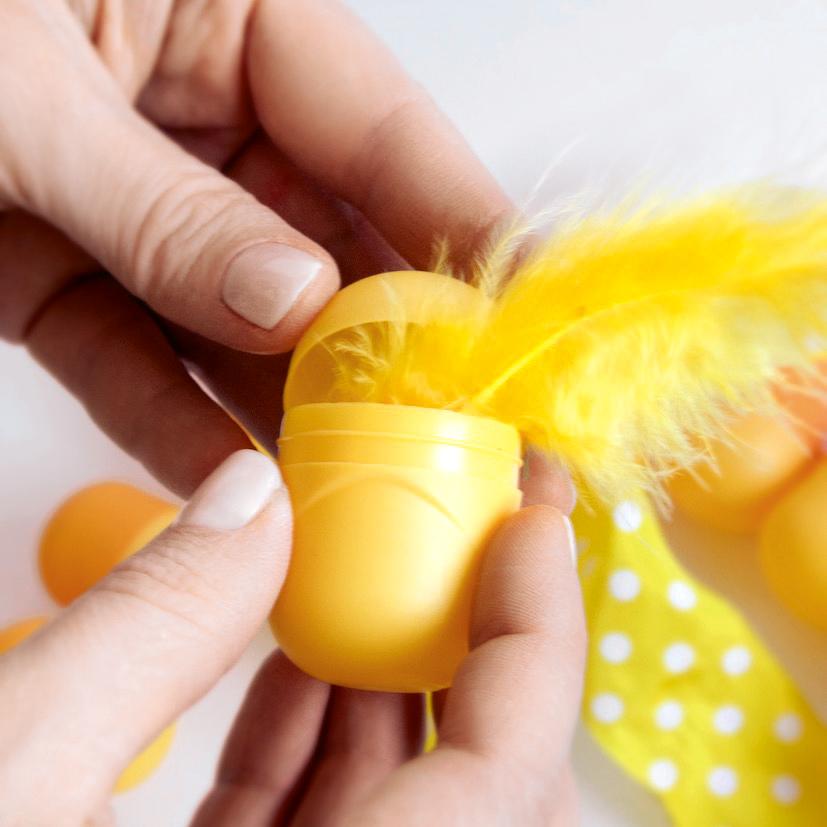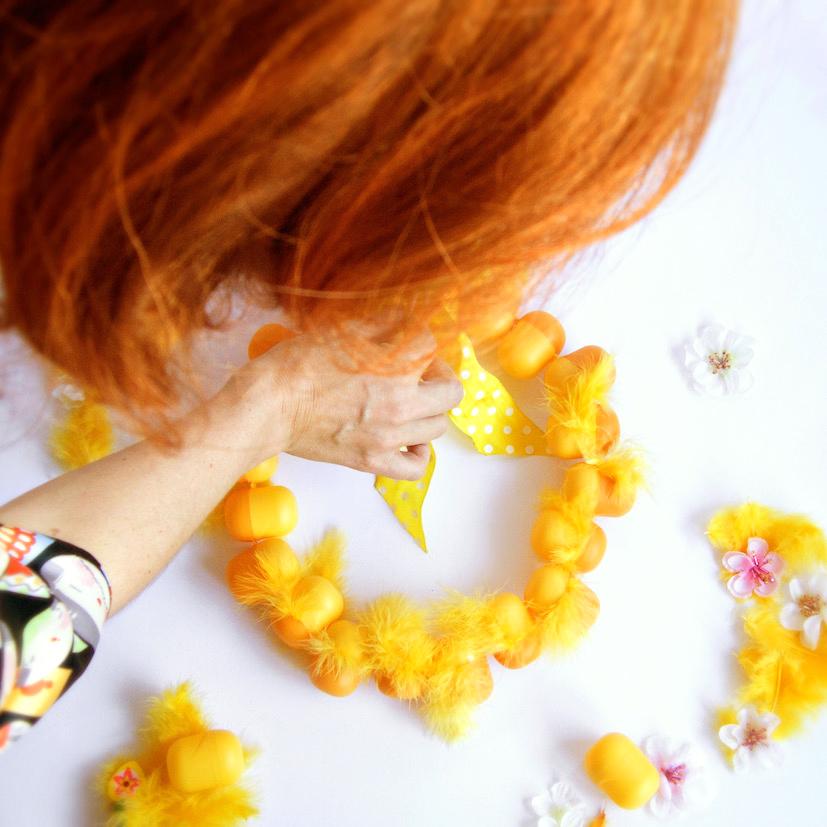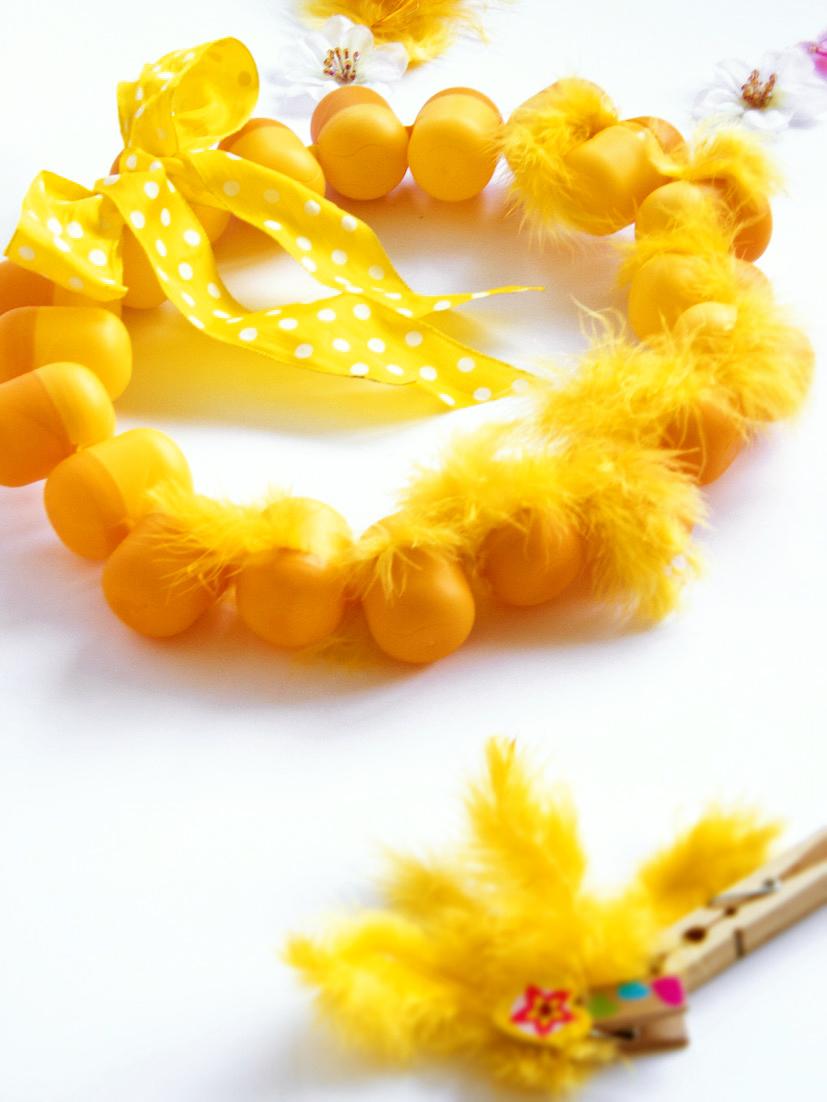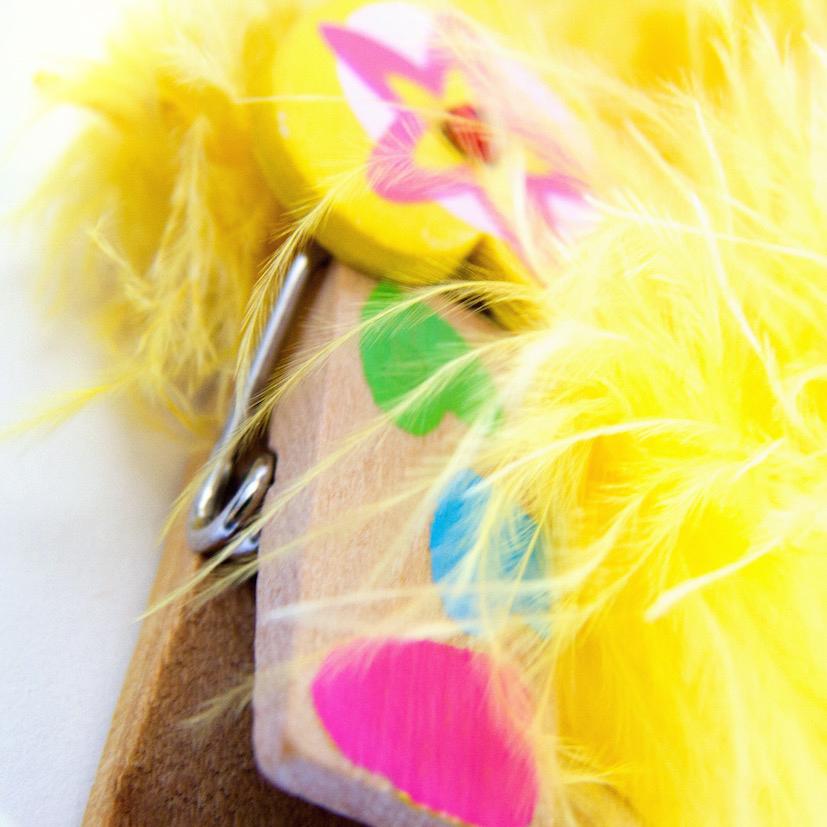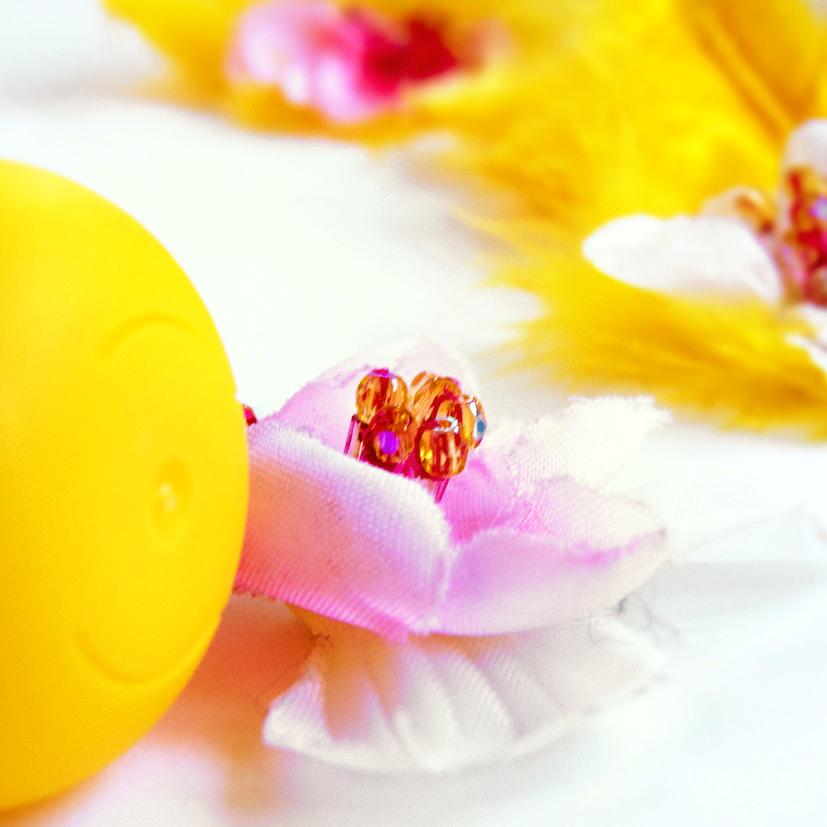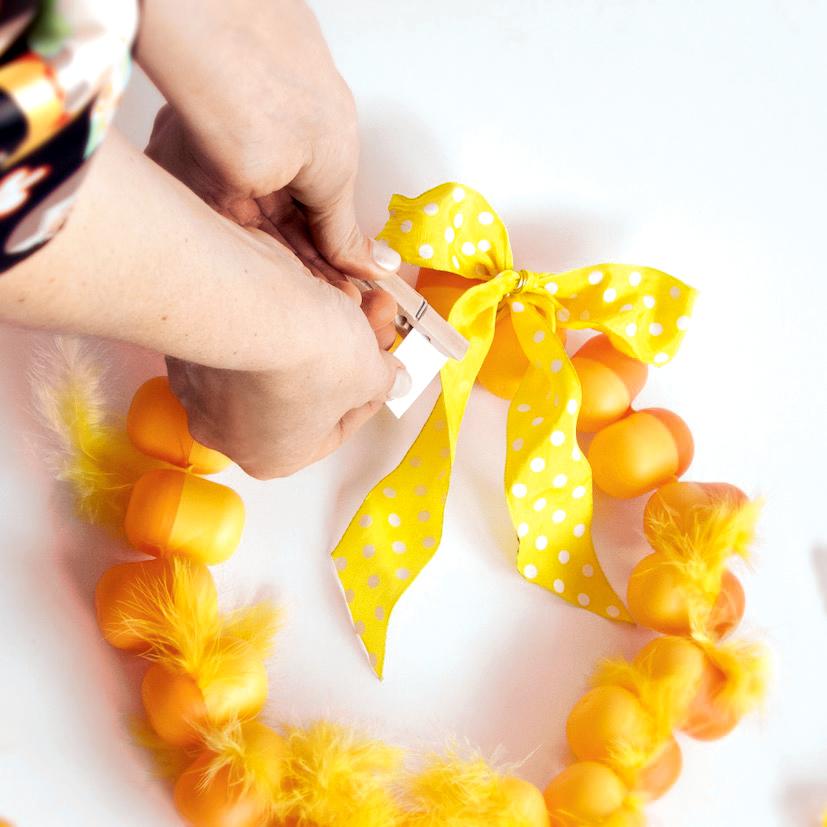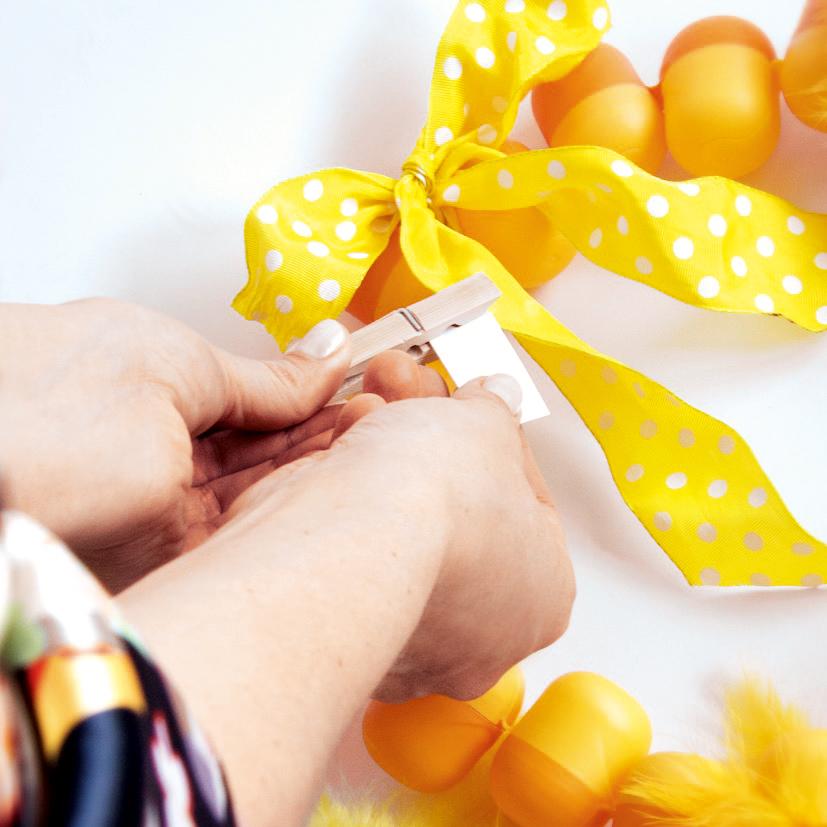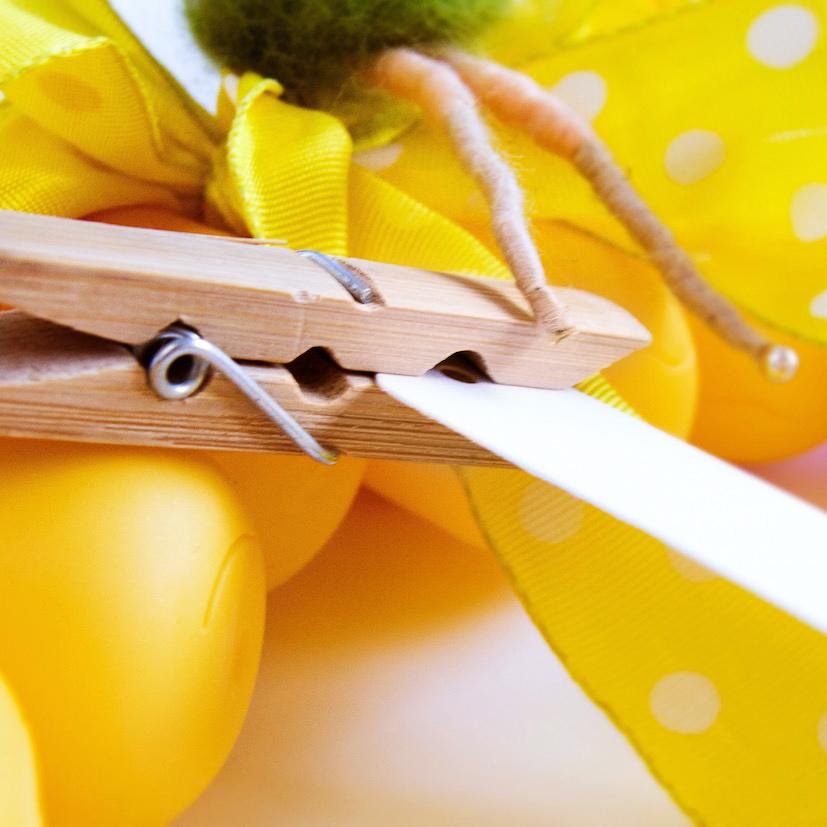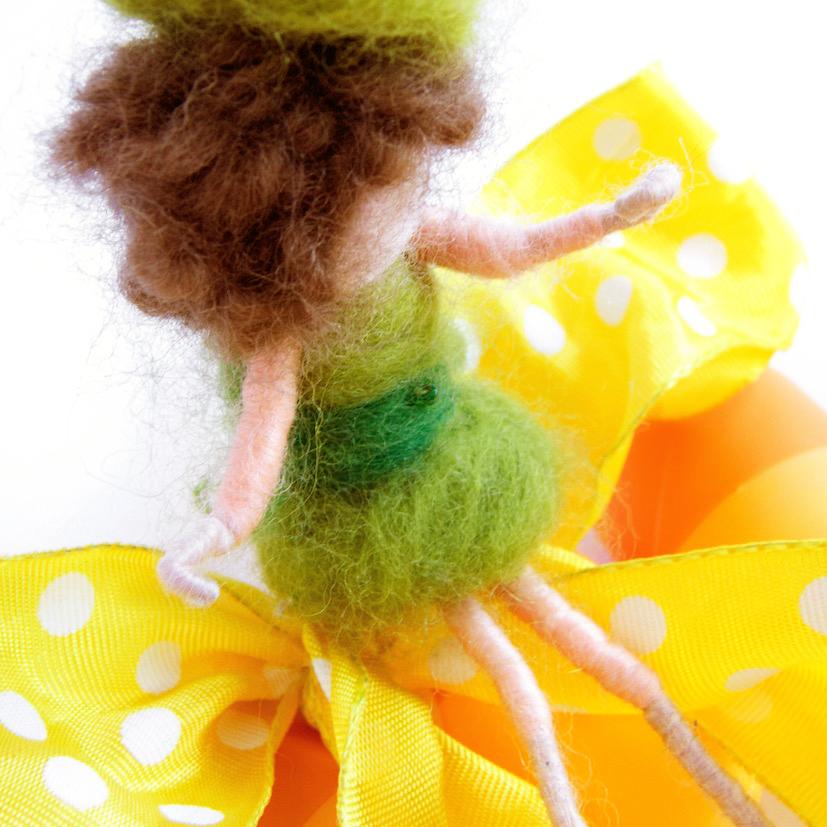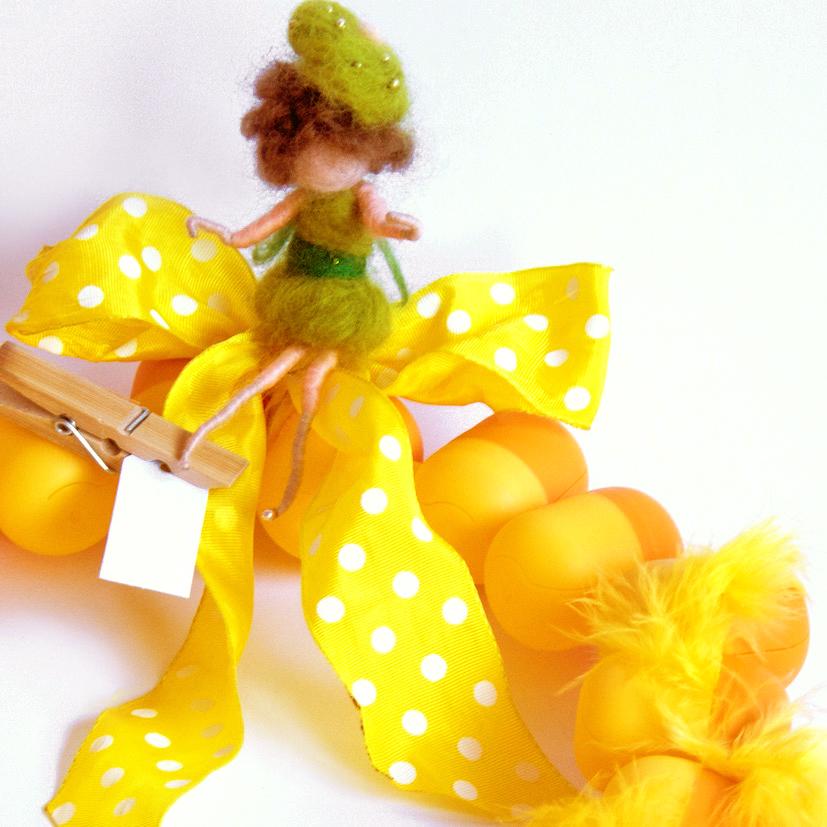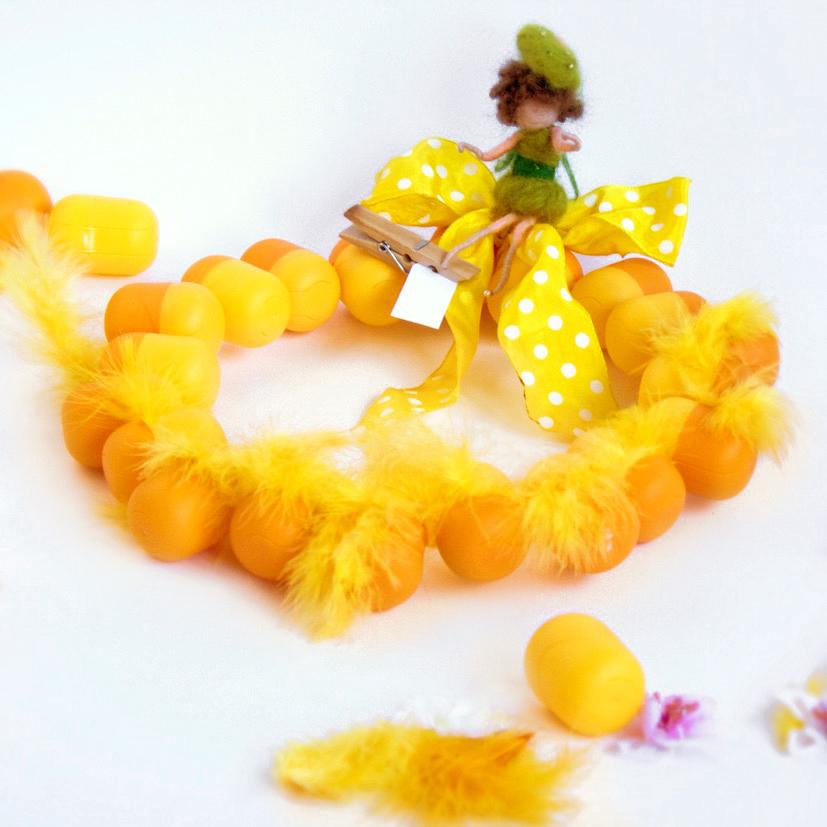 Do you like it? Do you know any other ways to reuse Kinder Egg yolks? Please share your ideas with me and share this post with other creative mommies out there. Thank you!
Shine bright,
Nika
♥ Click to to be the first to find out about new posts via Bloglovin ♥
Photography: Karina Vešelani
Nika
E-novice
Sorodne vsebine
This post is also available in: Slovenian