Looong holidays with your kids that start as something you look forward to and wish for, can quickly end up being an obligation. Because of which, a chance to get away to a luxury Villa Bhuvana, where couples usually go on honeymoons, is a treat I couldn't resist.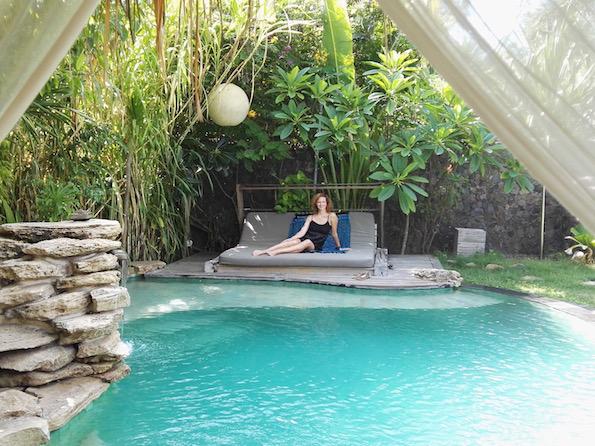 The luxury Villa Bhuvana is hidden in a peaceful northern part of the Gili island Trawangan. The fact that our family Eco Villas resort was close by, wasn't the only reason we chose this one. We liked the details it was imbued with. It combines the Indonesian living traditions and the modern design trends. The classical Javana style from the 19. century paired with elements of metal, rough stone that is softened by gentle materials, and raw leather that is caught in refined metal details is what gives it character.
We entered the Villa through an open living area that invites you to listen to music, watch TV or DVD, play games on the XBox360 console, read books and enjoy the view to the gardens and a private swimming pool area with deckchairs in natural shade from the trees or a bed with a veil. Discretely leaning on the living area, there is a modern looking kitchen that invites you to play with different spices… or a naughty feather whisk made with the most beautiful feathers ;).
A huge painting of a naked woman is probably the main reason for further exploration and the search for the bedroom area, or maybe it's the sport's props like this rack for doing lift ups or the hula hoop. The big wardrobe and the welcoming decorations on the bed, could easily seduce me to throw off my clothes and hide under the covers, but I rather gave in to the bath tub and the rain shower. There's a pond beneath it that goes round and round Bhuvana, and it makes sure that like the fish, all your worries simply swim away.
Alongside the beautifully thought out design, the villa is distinguished by the excellent service it offers, the environment friendly manner of the way it's built and the functioning of the villa. The villa's guests have rated this villa with 9.1 points on the Booking.com website. You can fall in love with it as well by clicking this link to the photo story or FB page… Click, click.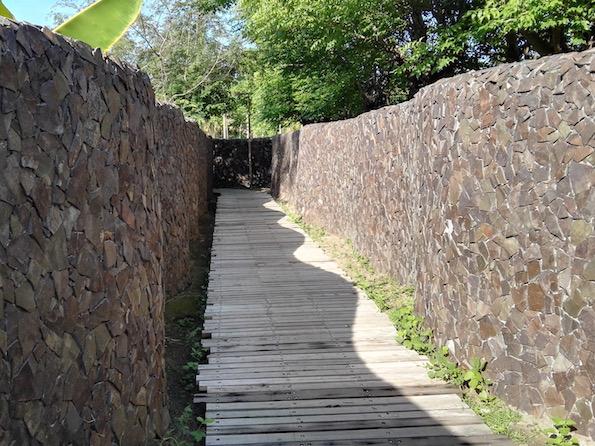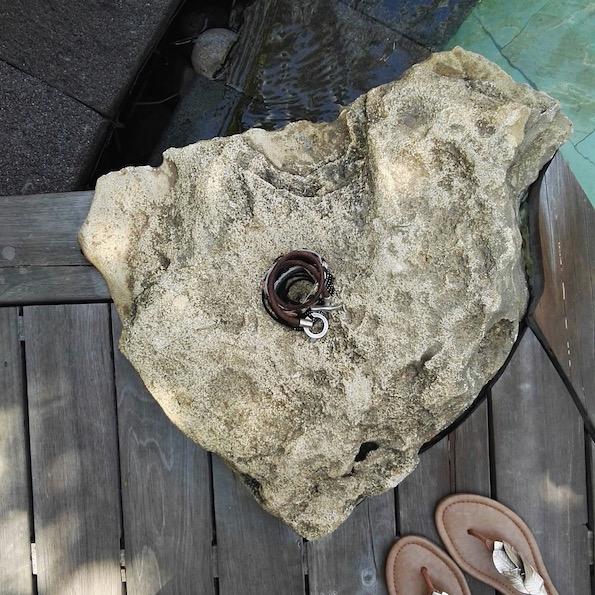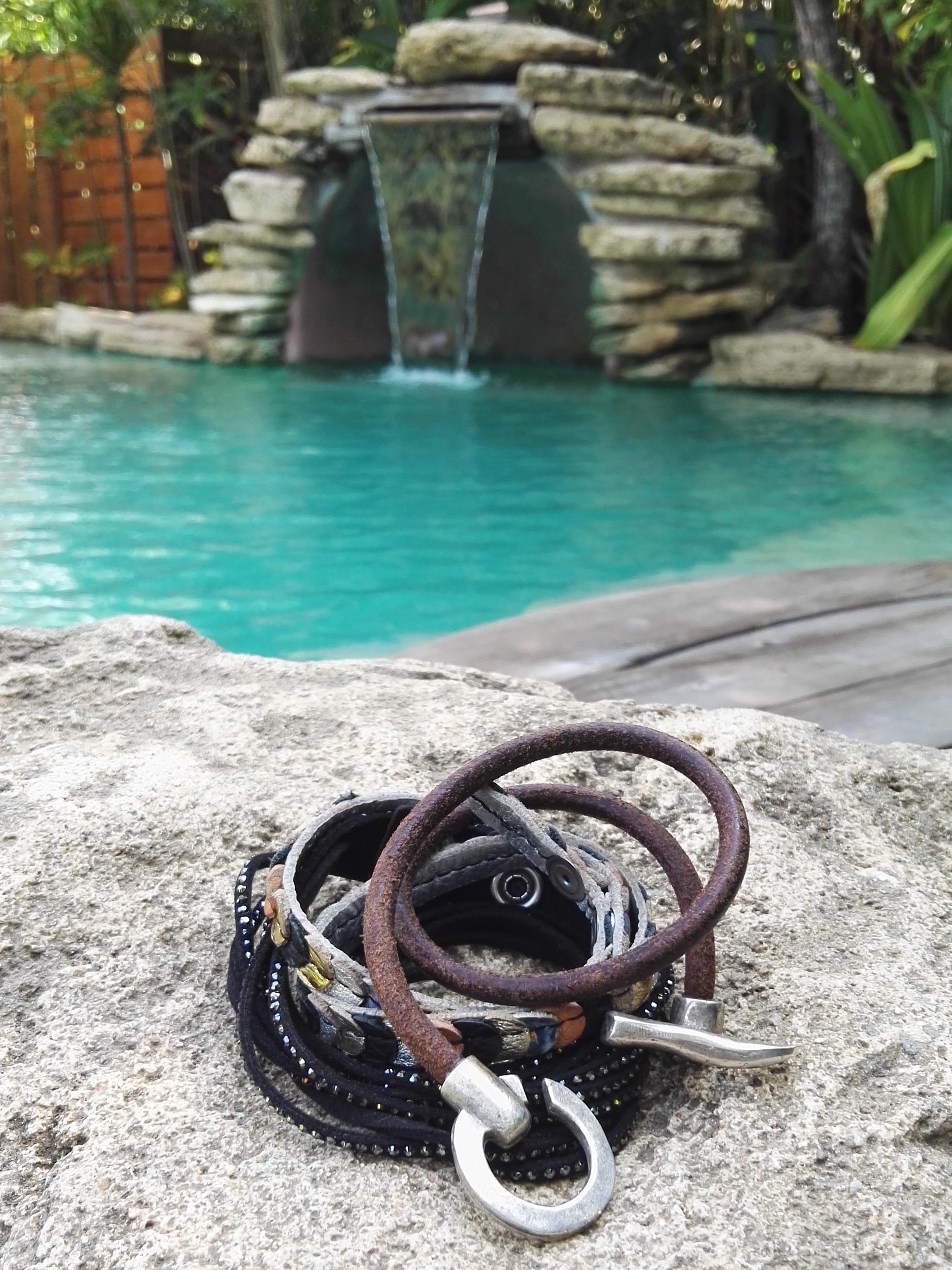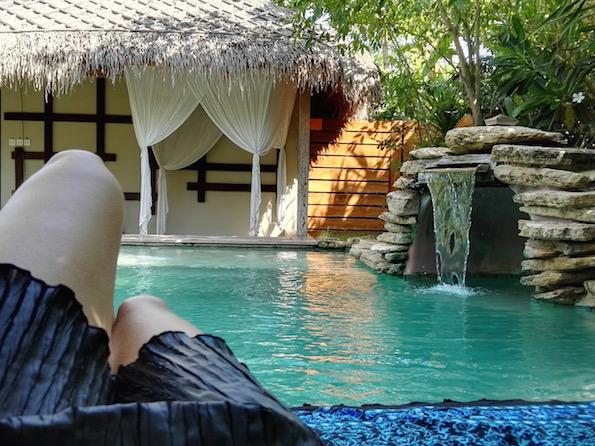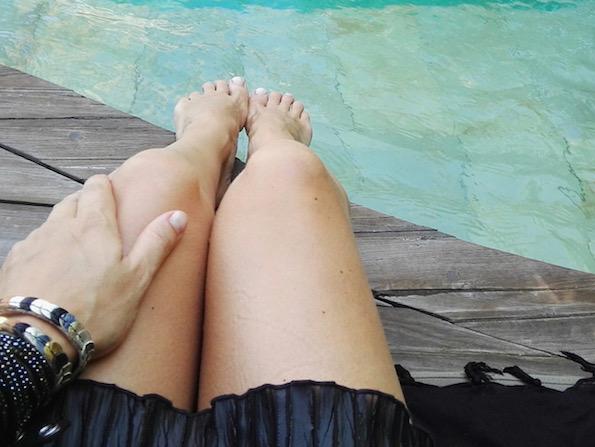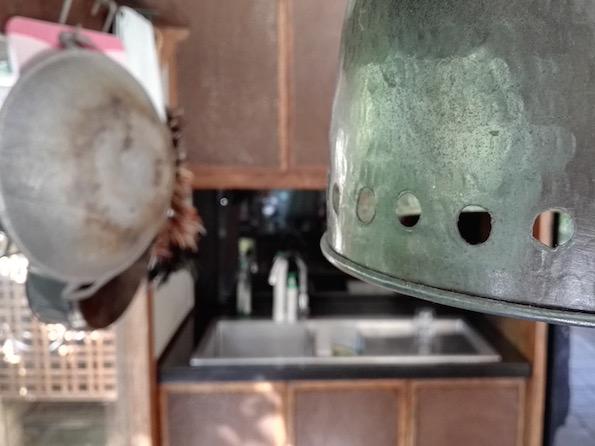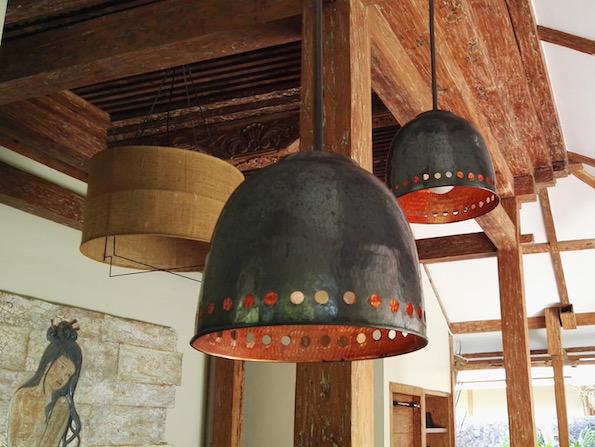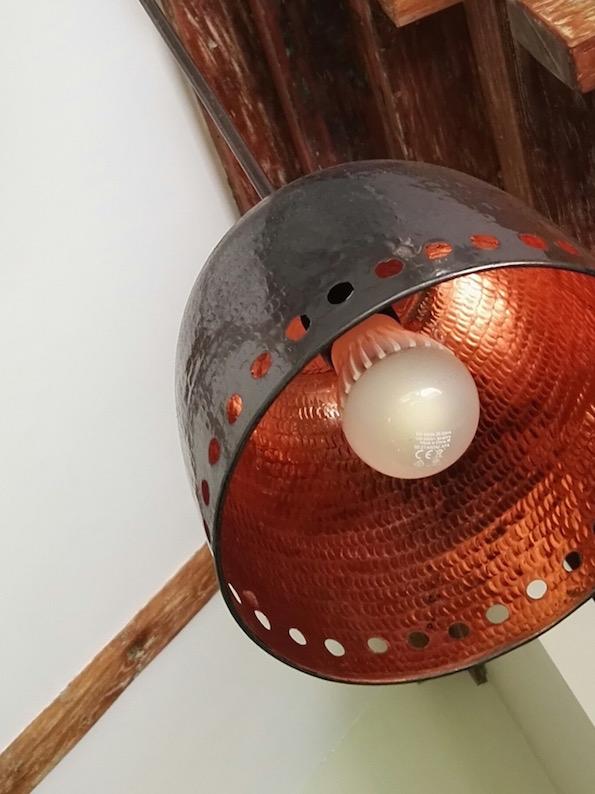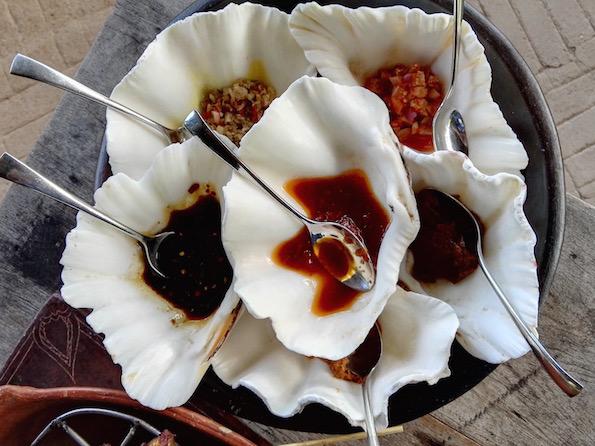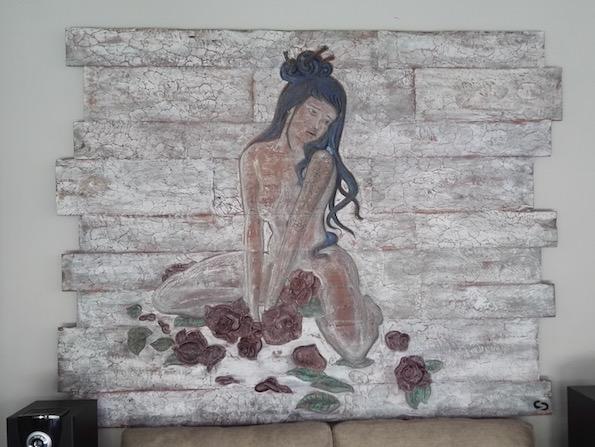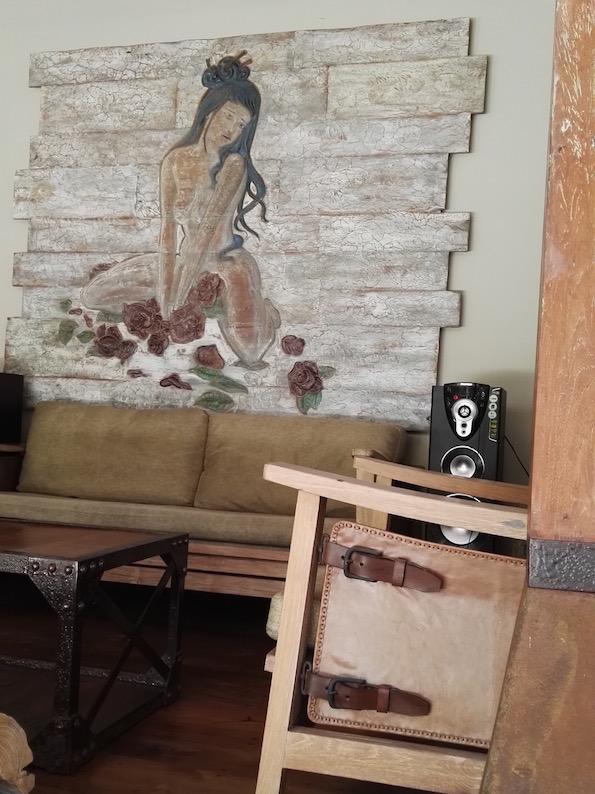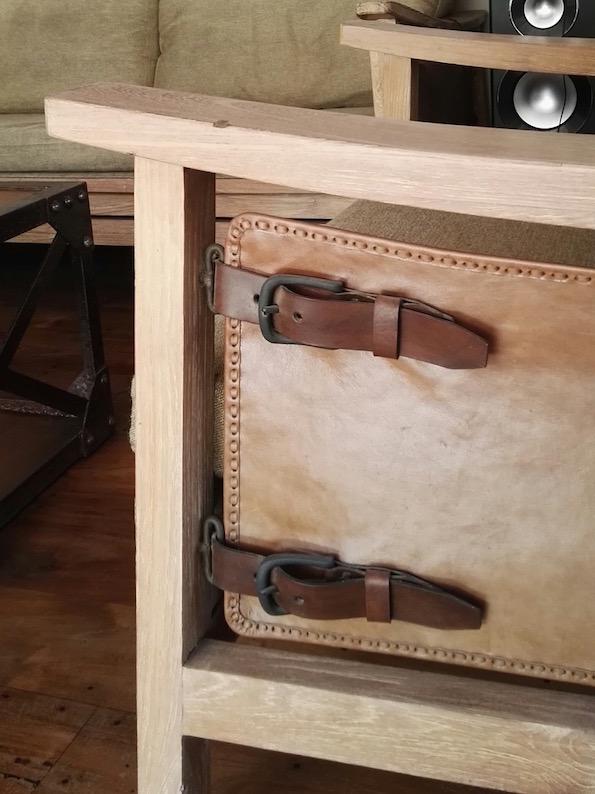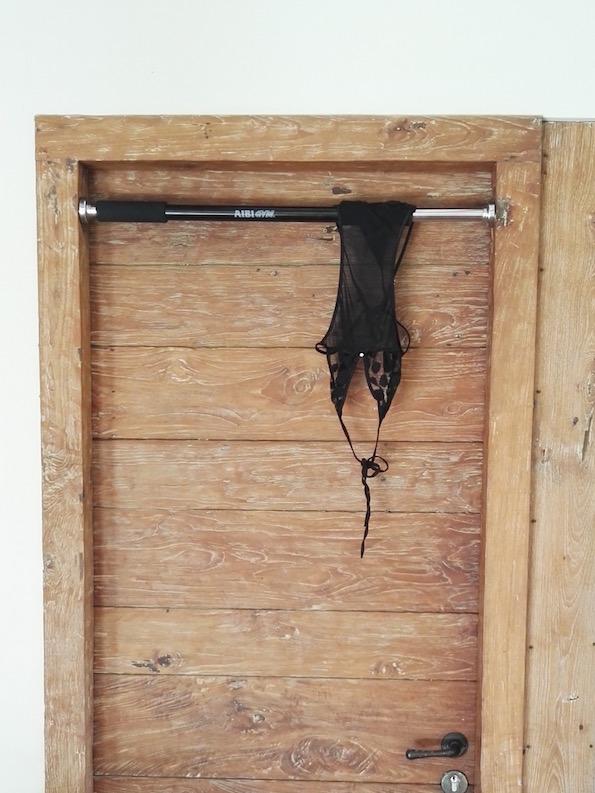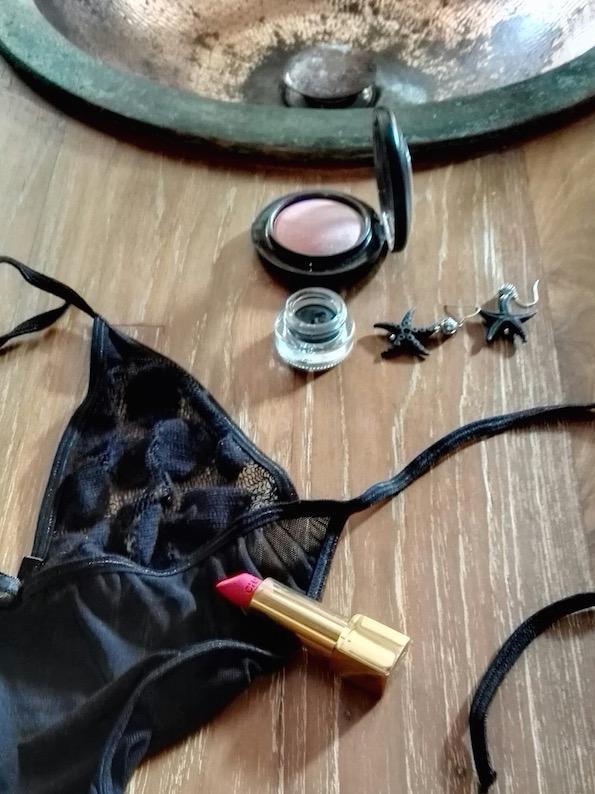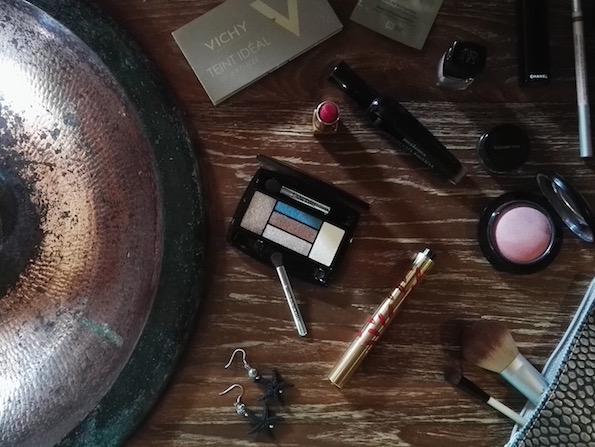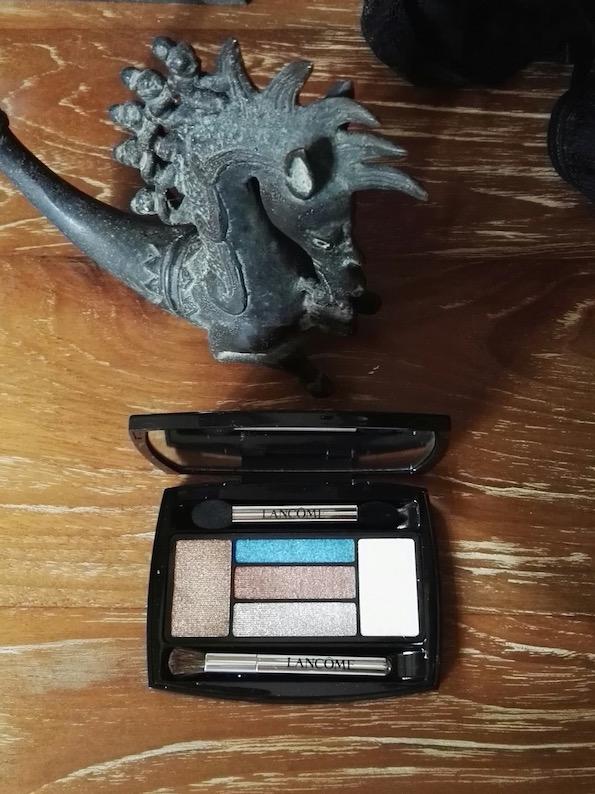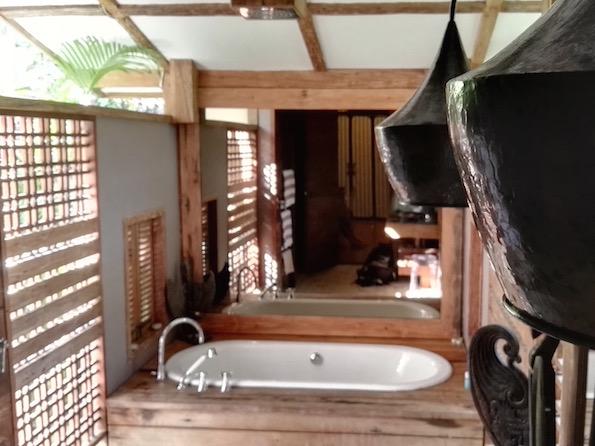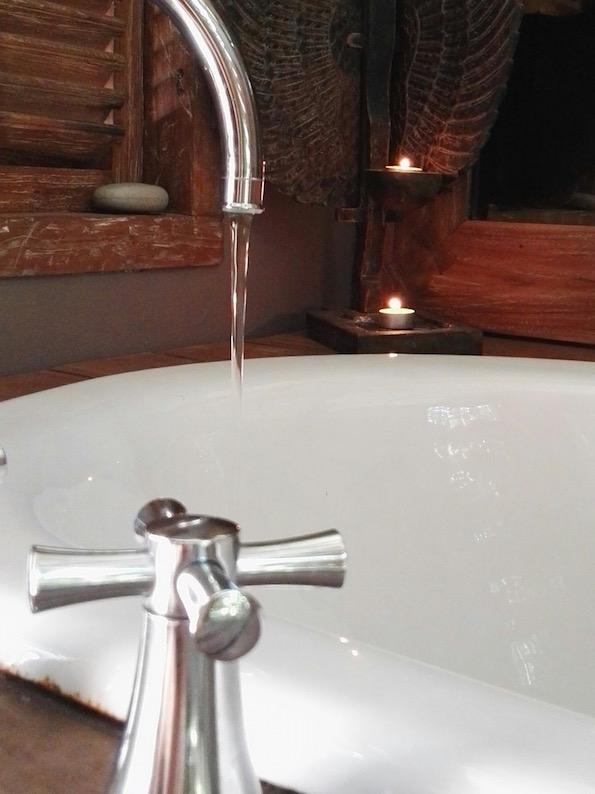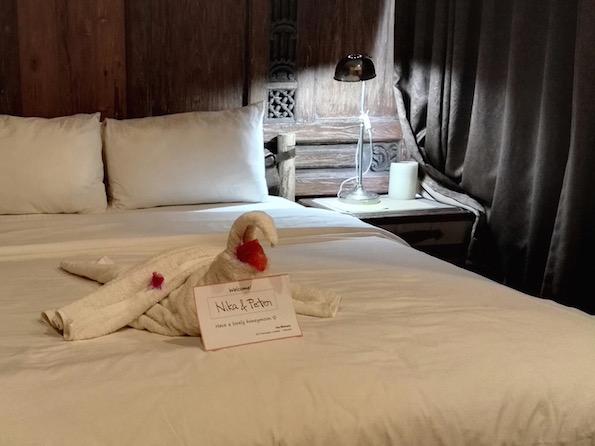 What's your dream destination for your honeymoon getaway? Out with the suggestions… if anything, I'll be a brides mate this year ;).
Shine bright,
Nika
♥ Click to to be the first to find out about new posts via Bloglovin ♥
Photography: Vstanem… With Huaweip8. They have not been Photoshopped.
E-novice
Sorodne vsebine
This post is also available in: Slovenian