The first mistake
If one of the first reasons to pick Gili as a holiday destination is the absence of cars, motorcycles and dogs on the island (so, sweet peace), then you've really made a mistake if you decide to live on the southeast part of Trawangan, in the center. A party behind one corner, two large mosques with loud praying going on even at night on the other. Marta's Place, where we lived for the first few days, wasn't a good choice despite the excellent 9-star rating on Booking. Another reason are the narrow stairs connecting the rooms in two stories, which aren't great for easy living (the girls had to climb them like a ladder). It took us quite a few days to find out we were not enjoying chilling on the dark terrace overlooking the villa next door. So off we went…
New start in … Gili Eco Villas
Driving around the island on bikes made us see what we really wanted… We were impressed by the NORTHERN part of Gili Trawangan:
Where you can enjoy some peace and quiet
Where the resorts aren't as lumped together and reach out all the way to the sea
The deserted beaches aren't considered to be the most beautiful on the island, but we still loved them. It was worth putting on flippers and walking those 20 meters to experience the peace and the picturesque underwater world, as well as swimming with turtles daily. During low tide, the water doesn't even reach up to your waist.
The most beautiful spots for watching the sun set are close by.
To get dinner or party in the center, you have to ride your bike, which means a headlight and a good 10 minutes ride over the middle of the island or even 20 minutes along the mostly lit-up shore.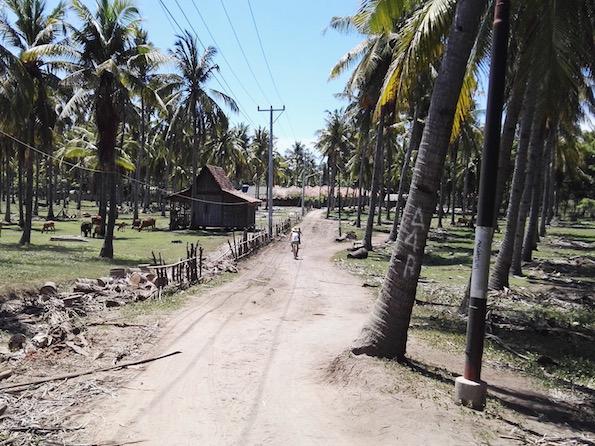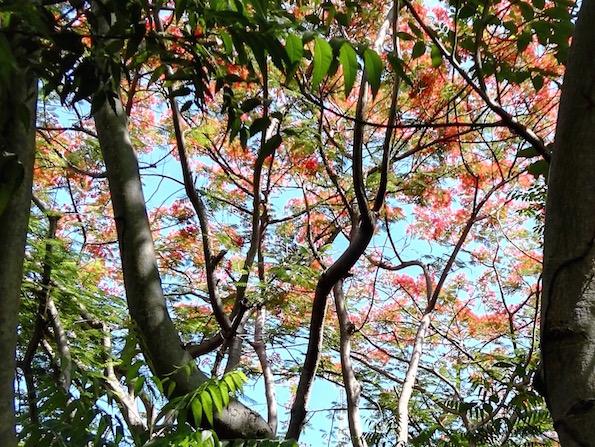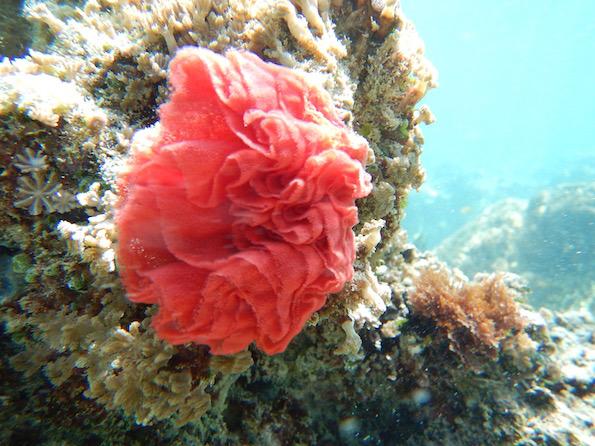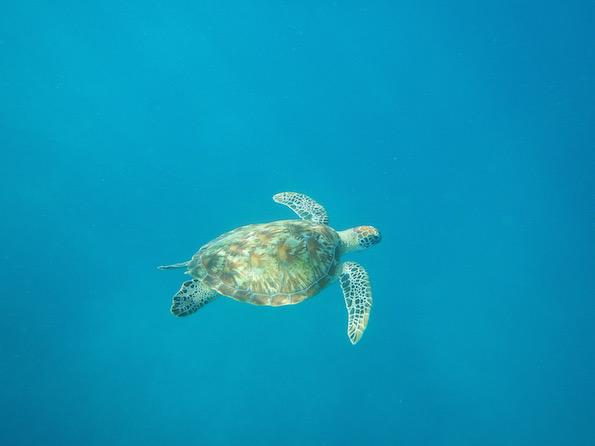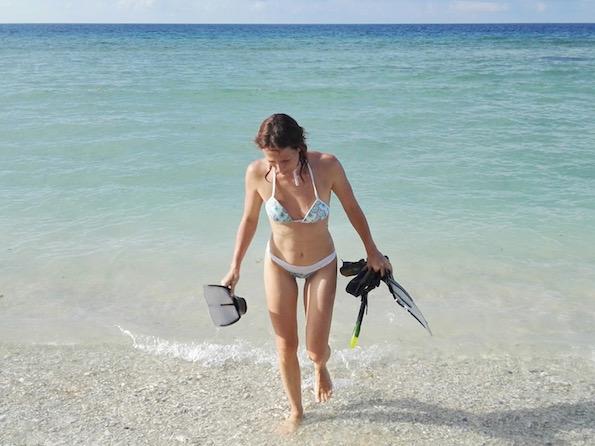 Welcome home
Would we choose Gili Eco Villas even if I weren't crazy about being eco? We would, as we want a small house with a big terrace and a view of the green land in Slovenia, too. Seven stunning villas in an elegant colonial style are placed on a large area of land, which gives you a feeling of both intimacy as well as openness. The traditional Joglo house, which is common in Indonesia, is made from antique teakwood and is split into two parts connected with a large terrace in a modern and functional way (unfortunately, I didn't manage to get a good shot ;(). The kitchen, an enormous dining table, couch and hammock are all inviting you to spend the evening outside. The villa has two separate bedrooms with bathrooms, but since Amalja and Bela didn't want to sleep in the room next to us, the kind staff brought over a mattress and a child's bed. The bedroom opens into an open bedroom across from the terrace, made from dark stone which makes a morning shower with a view of the sunny palm trees or even an evening makeout even more desirable.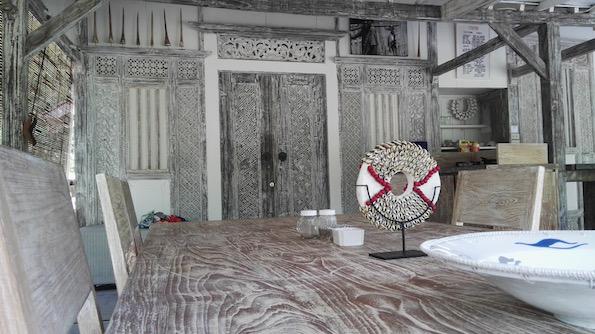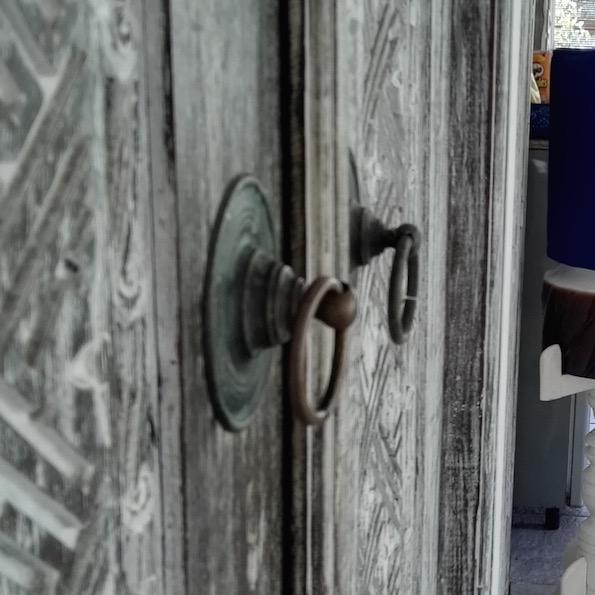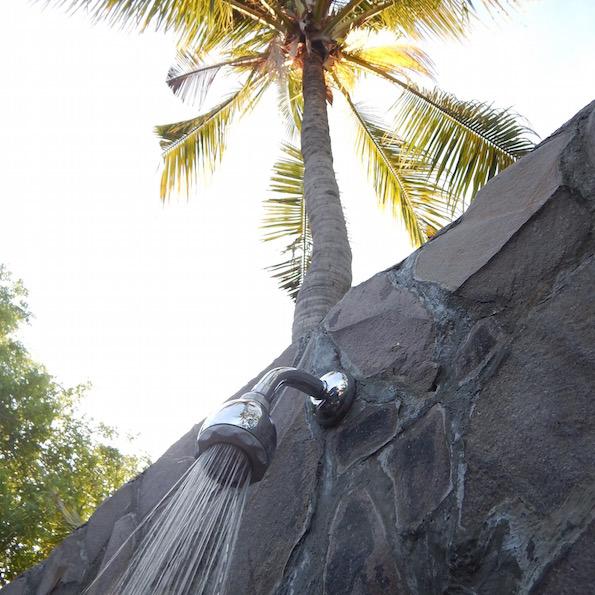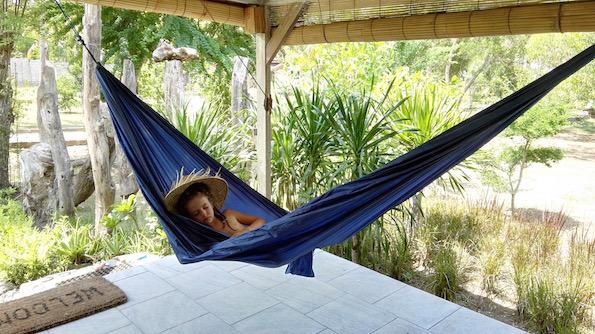 The villas have a joint, medium-sized pool where you're able to stand (with a small area for children, deep enough for Bela to stand as well). Part of the pool is in natural palm tree shade all day long, and it's surrounded by lounging chairs and umbrellas. Resting is also possible on the shore, in classing loungers or on big swinging beds. Other capacities of the resort include a passable reception area with a library and a restaurant with a great offering, a volleyball court with sand and basic SPA offer.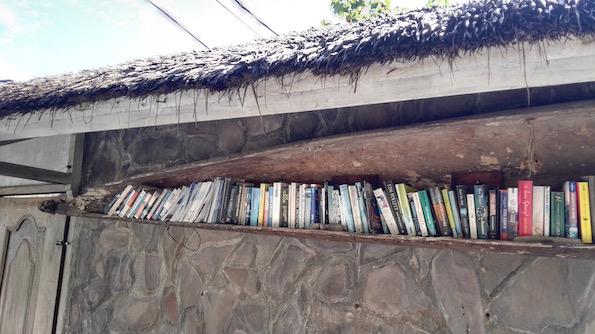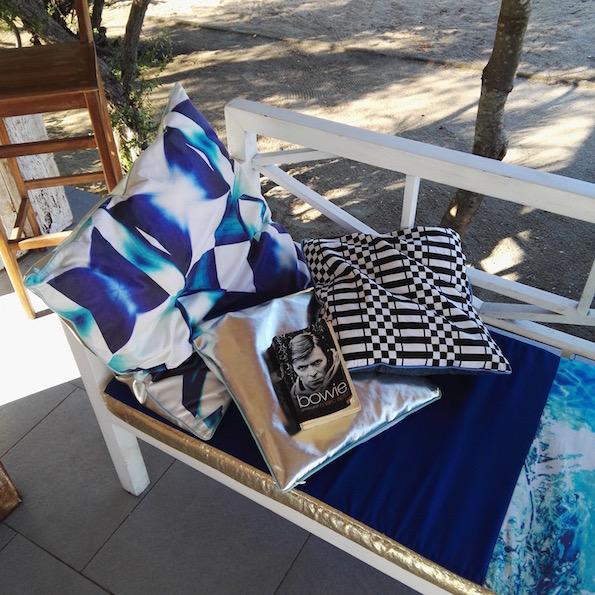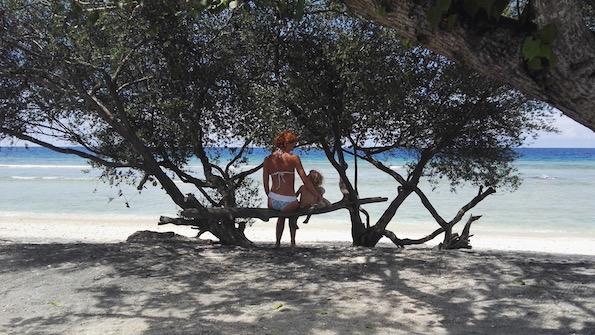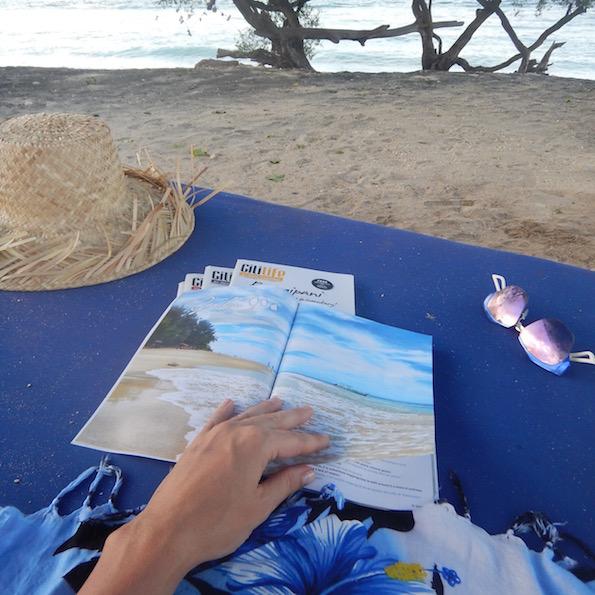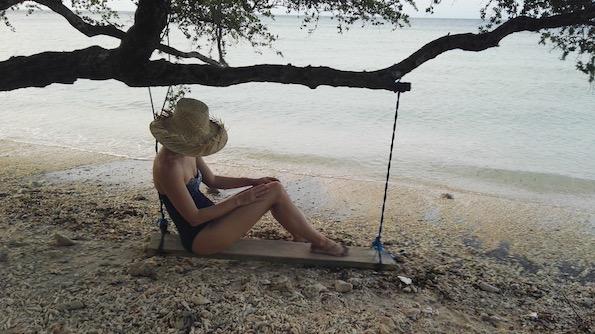 Gili Eco Villas is implanting different nature-friendly practices, for example using wind and solar power, recycling organic waste, growing organic fruit and vegetables for their own kitchen, using recycled glasses from bottles, which are made on the island… I did expect a bit more for the 'eco' term they use, like an Indonesian toilet shower*, bedding and towels from organic cotton, organic cosmetics, maybe Bali Organics…
The second mistake
Traveling light is a big challenge to me as a beauty blogger, as I want to use and take photos of loads of products during my trip, which I don't even get to try during the year. In the name of cosmetics, I can easily reduce the quantity of clothes and toys we take with us. Amalja and Bela agree with me (and Peter complains, as the suitcases are smaller, but heavier), and they love to snoop around my pleasantly scented creams and potions… But it's sometimes hard to explain to Bela, that these are my toys and she can only play with them when I'm around. And then she starts screaming when I walk in on her playing mommy and find out she's already 'sampled' and used up half of my stuff.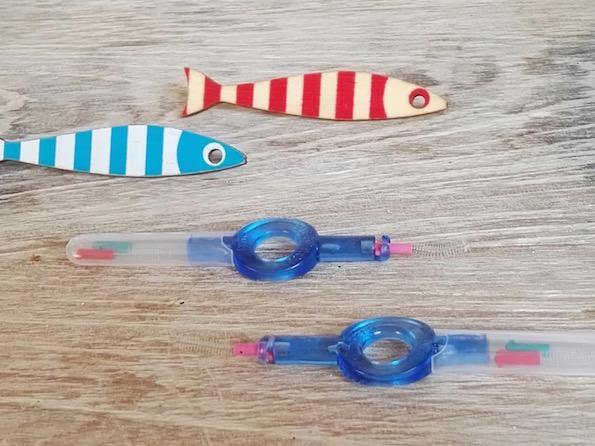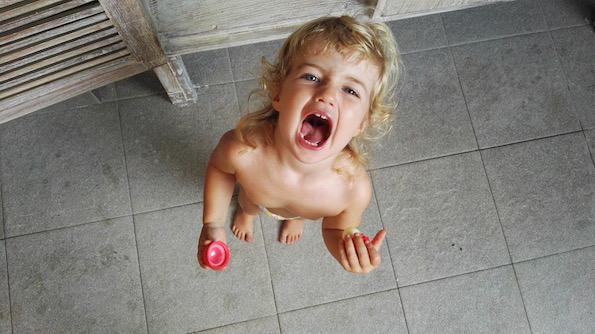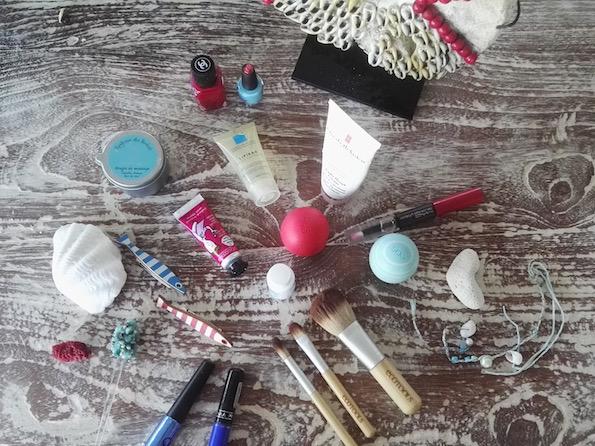 On the horizon
"Welcome home Bela, Amalja, Nika and Peter," was the sweet daily greeting by the nice staff members every time we came back to the resort and also when we were leaving the eco villas a week later: when we return to Trawangan (fingers crossed that is this year ;)), it will be our home. You can read more about Gili Eco Villas on their website www.giliecovillas.com.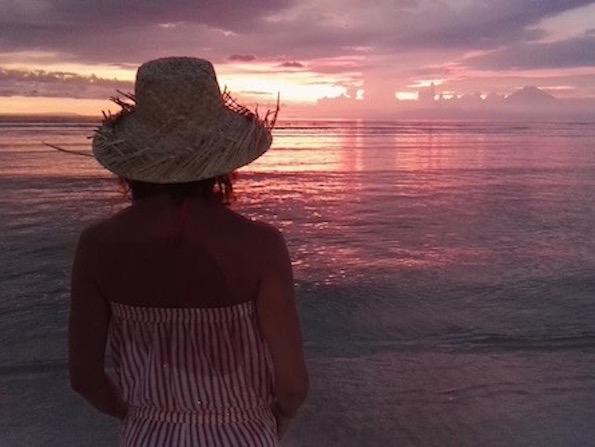 Do you have a spot under the palm trees where you feel like home? Tell me where and keep reading our family vacation posts from Indonesia. Next time, I'll be telling you about my tricks for easy traveling with children.
Shine bright,
Nika
*Photography: Vstanem… With Huaweip8 (except for underwater photos). They have not been Photoshopped.
**A toilet shower is a really hygienic and eco invention of the Muslim part of the world, which makes it possible to wash up right after using the toilet and you only use toilet paper to dry yourself … it means you don't throw paper in the toilet and water, but in the trash.
E-novice
Sorodne vsebine
This post is also available in: Slovenian