Spring blooms in the most beautiful pastel hues, amongst which, the fashion industry chose pastel pink, yellow and blue this year. Although I usually prefer to reach towards more lively shades, I'm head over heels over the new Dior spring manicure colour choices. Especially this style of manicure that Metka from the nail blog Lacquered Bits has created.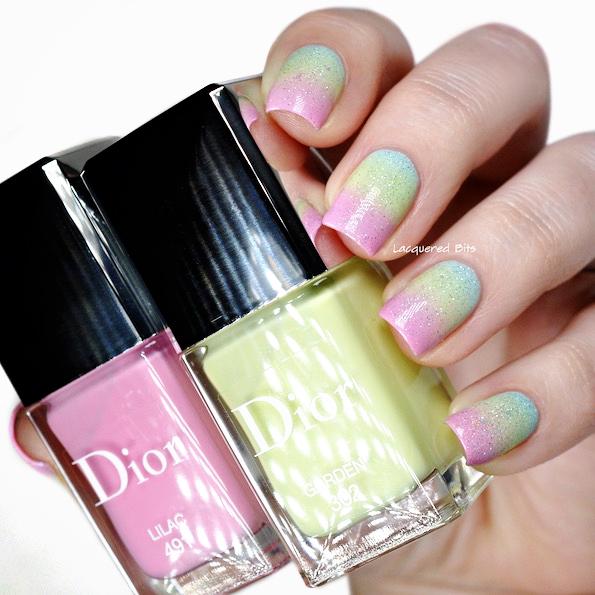 Dior Glowing Gardens
This is what Dior named their latest makeup collection. I like it because it compliments the sheen and reverence of blooming south French gardens in the Granville area, with its colours and textures. Peter Phillips, the creative director for Dior Makeup, has created a range of products that accentuate natural beauty with glowing spring colours and textures, that follows the concept of 'strobing', rather than following the trend of contouring in the 'Kardashian' style. Strobing focuses on highlighting facial features with shimmers and very gentle colours. Amidst those, the new nail polishes (MPC: 24,69 €) immediately made it to my #wishlist, in these wonderful pastel colours. I like Dior nail polishes because they're very easy to apply and are also very long lasting.
→You can discover more about Dior makeup and the backstage of their fashion magazine, on their new IG profile @DIORMAKEUP.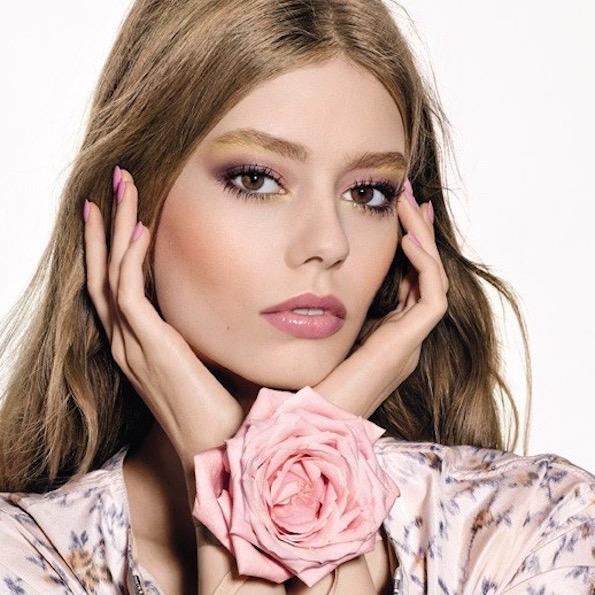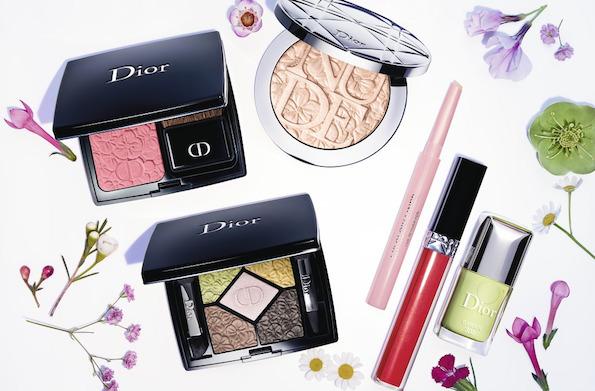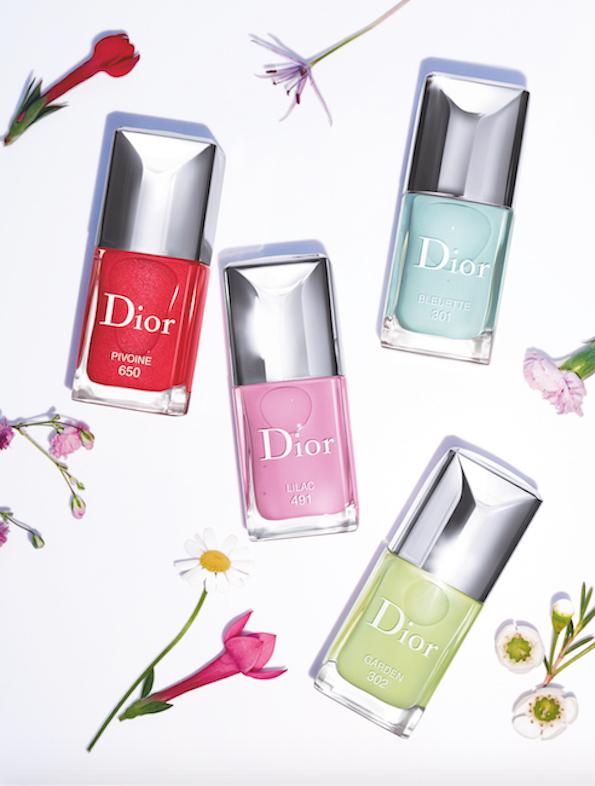 Metka's Spring Manicure
I admit I have never done my nails in this manner before, but Metka tells me the gradient effect (where colours gently change from one to another), is completely easy to achieve. You only need a sponge, nail polish colours that correspond with each other, and some basic steps that you need to follow. You can find out more in Metka's post Dior Spring Gradient With Sparkle, or on her blog Lacquered Bits, where you will find a lot of inspiration for nail art as well as a manicure for today's St. Patrick's Day.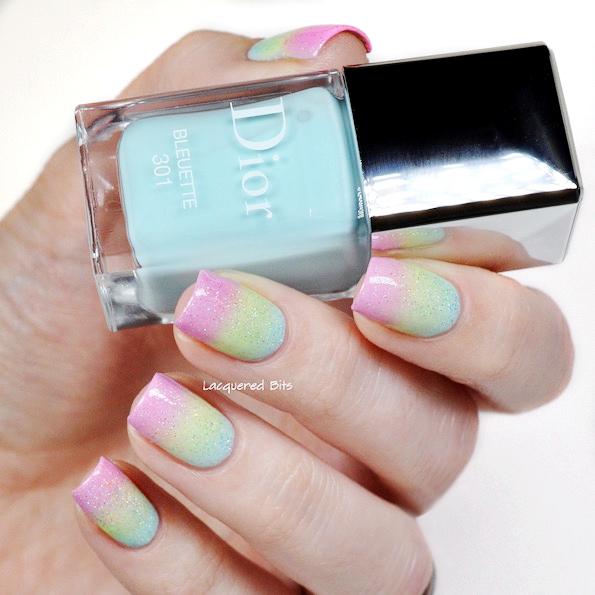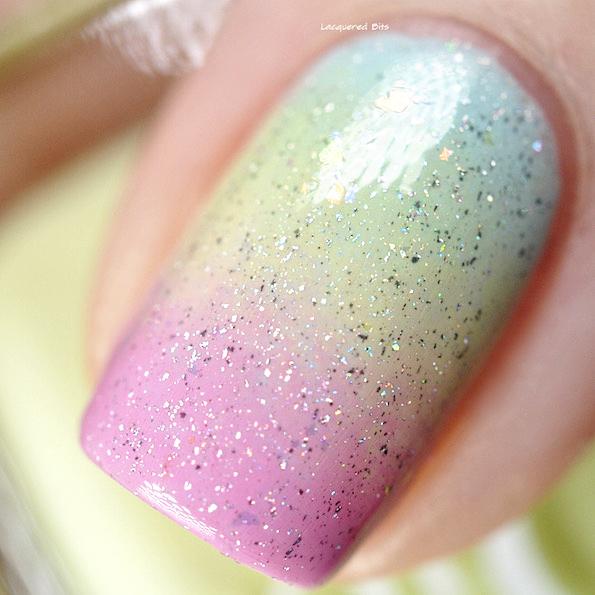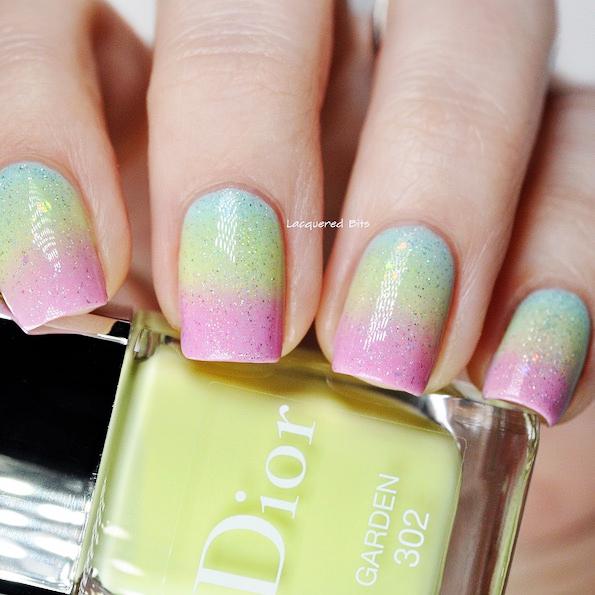 Do you like this style of manicure? Do you have any useful and quick tips for the gradient effect technique? Thank you if you decide to share it with us. And thank you if you decide to share this post with your friends, that will enjoy this type of manicure or love to create nail art.
Shine bright,
Nika
♥ Click to to be the first to find out about new posts via Bloglovin ♥
Photography: Lacquered Bits, PR Dior
E-novice
Sorodne vsebine
This post is also available in: Slovenian