"Beauty, to me, is about being comfortable in your own skin. That, or a kick-ass red lipstick." Gwyneth Paltrow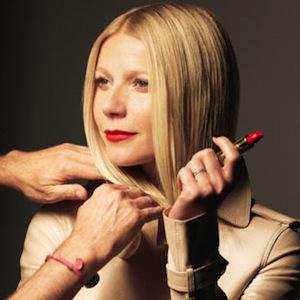 All the way up until the 30s of the last century, red lipstick was 'reserved' for call-girls, actresses and rebels, but today, everyone in the fashion industry would agree with the above quotation. Numerous fashion designers and VIP visitors of fashion shows have proved the fact that red lipstick is a 'must-have' makeup accessory. This has actually been their only common point of agreement. However, they found disagreements in lipsticks' tone, the luster (Marc Jacobs for example swears by the wet gel look, whereas Vuitton insists on a shiny velvet look) and in the lining of the lips (Marni suggests undefined lips, whereas Berardi advocates lip lining by brush).
And what does all this mean for me? It means that beauty stores will offer a real variety of colours and textures of lipsticks, where I will be able to easily find the right one that is tailored to fit my skin tone, hair colour, dressing style, shape of my lips … Continue reading and it will also be easier for you to make your own selection… You would try it at least once, right?
How to choose the right shade?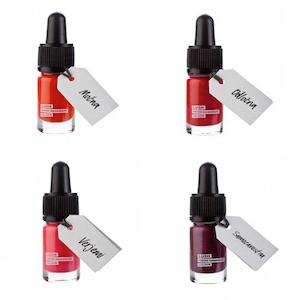 Regardless of the fashion trends, the best lipstick is the one that makes you more feminine. According to a study published in the journal Perception, this is a colour that contrasts the skin around the lips. In order to make your red lipstick look natural and not like a vampire, select a shade of red lipstick based on the tone of your skin complexion like this (to make it more clear how the shades differentiate, I am referring to lipsticks of the same brand):
Bright, warm complexion: vivid red shades with a hint of orange luster, e.g. Lush Strong
Bright, cold complexion: strawberry red tones with a hint of pink, e.g. Lush Believe
Caramel, golden complexion: warm red tones with a hint of gold, e.g. Lush Decisive
Dark, cold complexion (as Olive): red shades with a hint of purple, e.g. Lush Confident
If you find it difficult to assess your skin complexion, you can choose a neutral or 'true red' red, such as Lush Strong or Lush MAC Pro Longwear Lipcolour shade. Lasting Lust looks damn sexy on all the skin complexions and is also damn long-lasting.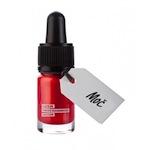 Matte or glossy?
I suggest you choose the formula that corresponds to your life-style, which means:
Matte formula is usually more durable, and therefore does not need as many corrections. But stay away from it if your lips are naturally drier or if you like a feeling of moisture on your lips and you often use lip balm.
Glossy or shiny formula refreshes the look of your lips, but is often poorly resistant, so you have to count on multiple appliances.
Satin or classic formula is the happy medium of both above listed versions. It is pleasant to wear, long-lasting and has a slight luster.
Strongly defined or only slightly coloured lips?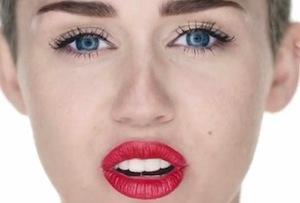 It may seem trivial to you, but an outline of the lips adds to the shape of the lips or draws out a particular style of the lips. This is evident in the latest Miley Cyrus video, where it is clearly visible that her lips are lined in a way so that they look more full or erotic (i.e. corners and heart of the lips are not emphasised). In addition to this 'porno' look, you can use lip lining to create a more:
Cute touch: draw a stronger heart line on the top and middle of the lower lip
Classic style: accurately define your lips according to their natural form using a lip brush
Natural chic: Apply lipstick to the edges of the lips with your fingers
Trendy, 'just kissed' look: Define the corners, centre of the lips and additionally matte with foundation powder
Before applying red lipstick, prepare your lips as following:
Gently scrub your lips with a soft toothbrush or with peeling product, which is specially designed for lip-care, such as Lush Popcorn.
Then moisture them with lip balm. Five minutes later, dab the excess coating balm with a tissue.
Border the lips with lip-liner, also available in a translucent shade (Artdeco Invisible Lip Contour), which prevents the lipstick going over the edges or wrinkling around the mouth.
Apply the first coat, let it soak a bit, then apply another. For a long lasting effect you may apply lacquer to protect the lipstick, e.g. Artdeco Magic Fix.
* Photographs: Shutterstock, Promotional material
E-novice
Sorodne vsebine
This post is also available in: Slovenian