Even a fashion chick like Holly Golightly (played by Audrey Hepburn) perfumed her neck, in the movie Breakfast at Tiffany's, with a natural fragrance 4711 Echt Kölnische Wasser, an invigorating blend of bergamot, lemon and orange. Natural perfumes have a rich and interesting history. They are becoming more popular because they do not contain harmful ingredients and have just the right subtlety that they can be applied several times a day (or even mixed together) and can influence our well-being.
This summer has brought us some new editions, among which I prefer the following (in no particular order):
• 4711 Echt Kölnisch Wasser is more then 220 years old, but retains its fresh scent that goes nicely with trendy vintage clothing. Its retro shape bottle still inspires many fashion designers today. It was created from a secret recipe for miracle water (aqua mirabilis) in 1792. Initially it was used as a potion for better well-being. In order to keep its recipe secret, even after the Napoleonic decree, which dictated that all medical recipes should become public, it was ranked among the perfumes and preparations for personal hygiene. The latest edition is Acqua Colonia Pepper & Pink Grapefruit. Its fresh and exhilarated mixture, spiced with floral pepper and grapefruit made ​​out of natural ingredients, affects our vigor, lifting our mood and making you feel better.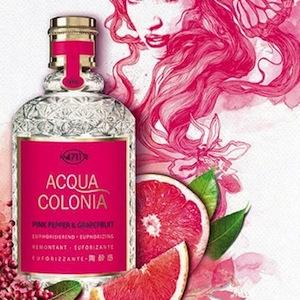 • L'Occitane Eau de Parfum Vanille & Narcisse: I'm not a vanilla fan, but this fragrance had enchanted me completely. Probably because of its vanilla base selected from the best vanilla absolute from Madagascar, enhanced with a subtle floral note of narcissus absolute from France and its spicy touch.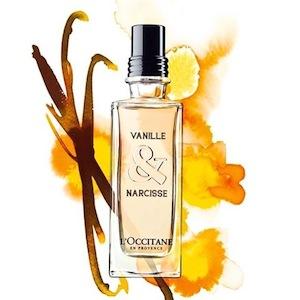 • Le Couvent des Minimes Eau des Minimes: Eau de cologne with a fresh scent that invites you to spray yourself all over your body several times a day or whenever you want a revitalising recovery. It contains 3 citrus essences and 7 carefully selected plants known for their gentle effect. The original recipe indulges the senses with grapefruit, red orange and lemon for refreshment, rosemary for revitalization, burdock for fortifying, mallow for soothing and neroli and benzoin create a feeling of balance. From this week onwards you can enhance this refreshing scent with body lotion.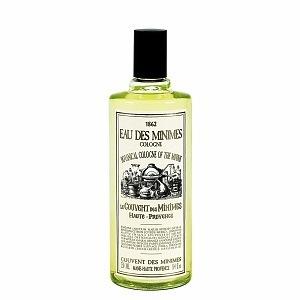 • Lush Euphoria: When its scent fills my nostrils, I feel like I'm inhaling an elixir for energy. Mark (founder of Lush and a creator of Lush perfumes) desired an aroma that would take a human being into a positive state of euphoria. He carefully collected different advice from books on aromatherapy and this new sensation that contains absolute clary sage, grapefruit, lime and neroli was born.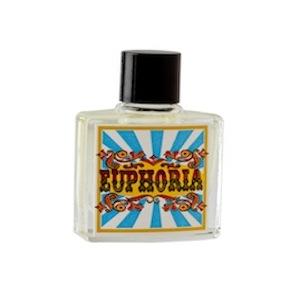 • Stella McCartney Stella Summer 2013 For Women is a sparkling fragrance with more fresh notes of frozen lemon and green apples. However, this fragrance will not leave you cold, because its heart is hiding in a gentle scent of rose and peony, resting in a warm, comfortable amber base.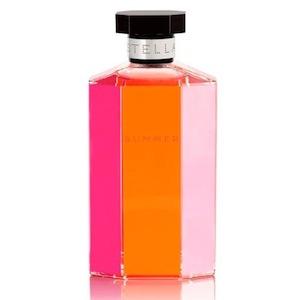 • Melvita Eau de Toilette Cologne with 8 Essences Lime: Fruity, fresh and floral eau de toilette is a harmonious composition of eight natural essences, gathered in a whole wonderful fragrance of citrus and flowers from four parts of the world.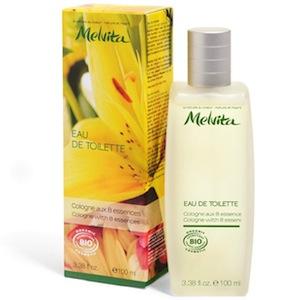 • Amalu natural fragrance is actually a perfume mixed by myself. It calms my pregnancy hormones and at the same time revitalizes . I learned about it at the workshop AMALU Natural Fragrances and Aphrodisiacs.
This is my completely subjective selection of seven of the best natural fragrances. Do you know any interesting ones too?
*Photographs: Promotional material
E-novice
Sorodne vsebine
This post is also available in: Slovenian