It's lovely … my second pregnancy fills me up with an excitement and awakes inside me those gentle maternity feelings. However, a lack of energy, a big belly that is always in the way and a full showcase of trendy tight clothes… I admit and ask myself often, "Is this really necessary?"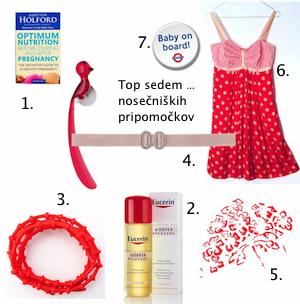 Luckily, those moments are rare, because I have made my pregnancy period easier with the following products:
A book about essential nutrition before, during and after pregnancy – Patric Holford Optimum Nutrition Before, During And After Pregnancy. With its help I have discovered which vitamins really benefit, why certain ones work and in what quantities are necessary for my well-being and for the best development of the embryo. Every morning, after a healthy breakfast, I take 3 capsules: Elvit, because they contain a greater quantity of folic acid and at the same time vitamins, minerals and trace elements; Omega-active omega fats garnered from plant sources and the green algae Planet Bio Spirulina. My blood results are BP and appropriate for blood donation and batteries are 100% full, despite the occasional 'all night long' dance urges.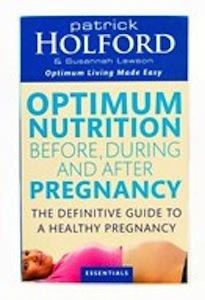 2. Anti stretch marks oil – Eucerin Nourishing Body Oil.
I already used this during my first pregnancy, so its scent always reminds me of those beautiful and tranquil moments. I like it because it applies easily and it's not greasy. It doesn't contain paraffin, colourants or preservatives, only natural oils such as sunflower, jojoba and almond oils (and a dash of fragrance). I am informed about the theories arguing that you are not able to influence the appearance of stretch marks by using skin care beauty products. My theory, however, supports daily usage of moisturising body care products and is based on the facts that skin tends to be more dehydrated during pregnancy. For this reason, ritual anointing is universally beneficial, stimulating the lymph and blood flow and was proven to work already during my first pregnancy.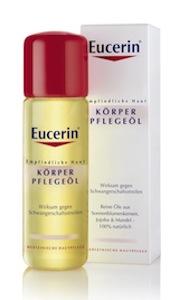 3. Elastic laces and shoehorn. The further into pregnancy, the more the feet swell and alas, the more those lace bows hangout to the sides. And when one day the shoes will stretch no more, the two tools become truly helpful. Elastic laces are great, because they stretch together with swollen feet… and because primarily they are a sport tool for marathon runners, they give me some connection with running. I found them in the running department of one of the bigger sports stores. Instead of elastic laces, I am also using colourful elastic bands that can be found at better supplied stores of sewing materials.
4. Elastic belt Intimissimi.
In the 80s I was unjustifiably ignoring it because it was one of the best friends of the woollen sweater! Now I believe I could wear it with almost any piece of clothing (low on the waist or under the breasts), since that's the most simple and cheap way of tailoring a piece of ordinary dress into a pregnancy piece that emphasizes curves. I like this one especially, because with the velvet imitation and shiny buckle it adds a touch of chic.
5. The geranium floral Amalu essential oil. At the beginning of this year's swimsuit season I spent quite some time searching for anti-cellulite treatments that do not contain essential oils. Essential oils are in fact forbidden during pregnancy, with the exception of essential oil of lavender, mandarin and green floral geranium. I found out more about geranium floral's wonderful and extensive impact only when I visited the workshop on the use of essential oils during pregnancy. I added it immediately to my home pharmacy, since it stimulates lymphatic circulation and blood flow, eliminates bacteria, acts against fungi and inflammations, soothes and heals wounds, burns and eczema, relieves headaches and ear-aches and regulates the function of hormones. Many also believe that its scent eases childbirth and breastfeeding problems too.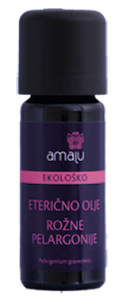 6. Since Zara, H&M and similar brands in Slovenia no longer offer maternity clothing, I was able to choose between trendy designer pieces in XL numbers or to please myself with current 'big mama' boring and unsexy clothing offers from specialised shops for pregnant women. Just like the lyrics from the famous Slovenian band in the 90s, Popdesign – "and you choose the one that is not there"; I was directed to a fashion designer Maya Štamol and ordered some wonderful pieces that are tailored in a way that they can be fully wearable in the future. This playful silk dress is already been part of my night wear.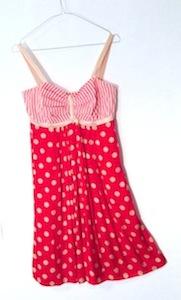 7. Badge Baby On Board! I got it from one friendly staff member of the London underground and soon found that it is totally superb (and not only because Kate Middleton wore it as well). There was no more queuing for the museums and no more standing on urban transportation. Because of it, I was even offered an umbrella during heavy rain by a nice English lady. Yet, the badge has lost its royal power in Slovenia, where I have to beg for a seat on the public busses. I have still kept it, as it is cute to me and judging by the smiles, also to chilled passers-by.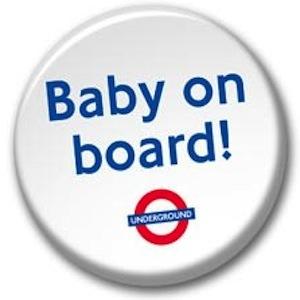 E-novice
Sorodne vsebine
This post is also available in: Slovenian