BB-cream is a beauty balm, multi-effective cream that should be found in every woman's handbag. One product can replace serum, moisturizing cream, make-up base, foundation and even sun-protective and primary anti-aging care products. BB-cream is a 'must-have' tube, an excellent contribution to beauty products, which should replace foundation in summer time.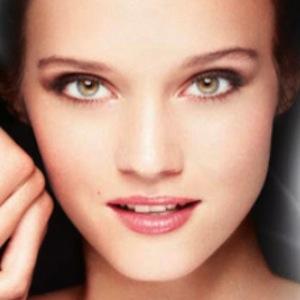 Is this a modern invention?
The mother of BB-cream is German dermatologist Dr. Christine Schrammek, who formulated the beauty care product for her patients in the 60s – it was hoped to help cover scars after surgery and at the same time, to contribute towards healing and skin protection. Later on, the cream was adopted by Korean celebrities in the 80s, where healthy looking, porcelain skin is still now considered to be the major beauty ideal. For common use the cream was first developed by Hanskin company. Their BB-cream is still highly popular, even though it contains more skin-whitening and anti-ageing properties in comparison to European BB-creams. The white skin-tone obsession of the Eastern world has contributed towards a formula design that oxidizes on the skin and highlights a natural skin-tone, rather then offering multiple skin-tone shades. Although Asian girls preferred BB-creams as a substitute to heavy foundations that were coming from the West, BB-creams have managed to retain numerous nutritious elements, as well as whitening and anti-ageing properties. BB-cream has only been present in Europe for the last two years and has become so popular recently, that it has even gained its own page on Wikipedia.
How to use it?
Since the beauty balm can replace many other beauty-care products, you can use it in various ways – individually as a coloured-cream after applying your regular cream or serum; instead of foundation; or as a base ('example') for foundation. I would suggest you to use it as follows:
Firstly, cleanse your face as usual.
Squeeze out a small amount on the top of your hand and apply it on your face with your fingers.  In this way the cream will warm up slightly and therefore apply better and absorb faster.
Apply it in a circular motion – from the centre of the face outwards towards the edge of the face.
In the evening, clean your skin to remove pigments contained by the BB-cream and other impurities that have accumulated throughout the day.
Which cream to choose?
Different brands offer BB-creams with different components or for different skin-types and skin-needs. Hence, it is crucial to examine well your needs and state of your skin and not to focus purely on the selection of a colour-shade (BB-creams are anyway available from individual brands in a maximum of three shades). To make your purchase easier, check out the differences among products that I have already tested.
[metaslider id=973]
 Vichy Idealia BB-Cream 
It has a pleasant texture and nourishing effect, good coverage and consistency. It applies well even with very pale skin. It contains whitening components for a young and youthful complexion.
+ Protects skin with UVA and UVB SPF 25.
IsaDora B.B. Cream All-In-One Make Up
It smears well and absorbs nicely into the skin. However, after usage, you get a feeling that you are applying light foundation rather then a nourishing product. Good selection, in case you want slightly better coverage and if your skin has middle to darker complexion, especially since it refreshes such skin types.
– Relatively low sun-protection, SPF12.
Clinique Age Defence BB Cream
A favourite for all those who want high sun-protection against UV rays (SPF 30) and premature ageing. It is also suitable for anyone with combination to oily skin, as it leaves a matt effect and prevents that shiny skin look.
Less smudging and skin-absorbing.
Dior Hydra Life BB Crème
I would recommend this cream to anyone who dabbles with anti-aging care, because of its good application, nourishing effect and high degree of sun-protection. It feels like all three available colour-shades are designed in a way to moisturise the skin and add a gentle warm summer touch.
+ High skin protection, SPF 30.
La Roche Posay Hydreane BB-cream
Pleasant texture, simple to apply and good absorbency are the main strengths of this beauty product. I am especially recommending it to anyone with sensitive skin or for those that need more care then coverage. SPF 20.
–  Less coverage.
L'Occitane Beauty BB-cream for perfect tan 
Mmmm, "It smells lovely," was my first reaction while using this BB-cream. It is also excellent because it has a soluble and light component that blends nicely with the skin and evens one's skin complexion. If you prefer the velvet skin look, not too shiny, you will like this cream.
+ UV SPF 30.
Biotherm Aquasource BB-Cream
I like it because it gives a natural look, as well as evening the skin complexion. It leaves nourishing and rehydrating feeling on your skin.
– Lower sun-protection, SPF 15.
E-novice
Sorodne vsebine
This post is also available in: Slovenian