Diving into the refreshing blue sea may harm your health and reputation (pay attention to stretched knees and pointed toes), but not your make-up. Every make-up application can be indeed resistant to water, sweat and tears, if you fix it at the end with a moist tissue or sprinkle of water. This is a trick I use often whilst shooting fashion stories or bridal make-up, and it works for sure: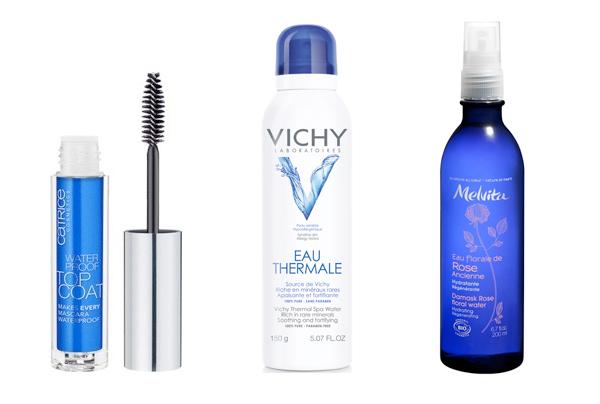 Apply your usual make-up; after applying foundation or BB-cream fix, use see-through powder foundation, apply it onto eyelids as well before using eye-shadows.
Use waterproof mascara or see-through mascara, which fixes the usual one, such as Catrice Waterproof Top Coat.
Sprinkle whole face with water (pour tap water into a spray-bottle – you can use Melvita floral water or Vichy Eau Thermale thermal water in a bottle).
Halve facial tissue and gently press it against moist face.
*Photos: Shutterstock (cover), Promotional Advert
E-novice
This post is also available in: Slovenian