I'm Nika Veger and you're arrived at my personal blog, which I've been writing since July 2013. Within, you will find topics such as beauty, fashion, creativity, travel, or just a door to my world. Free of charge. I hope you're going to enjoy reading it, be inspired by it and that it will be of help to you. My content is sincere, passionate, useful and written with experience.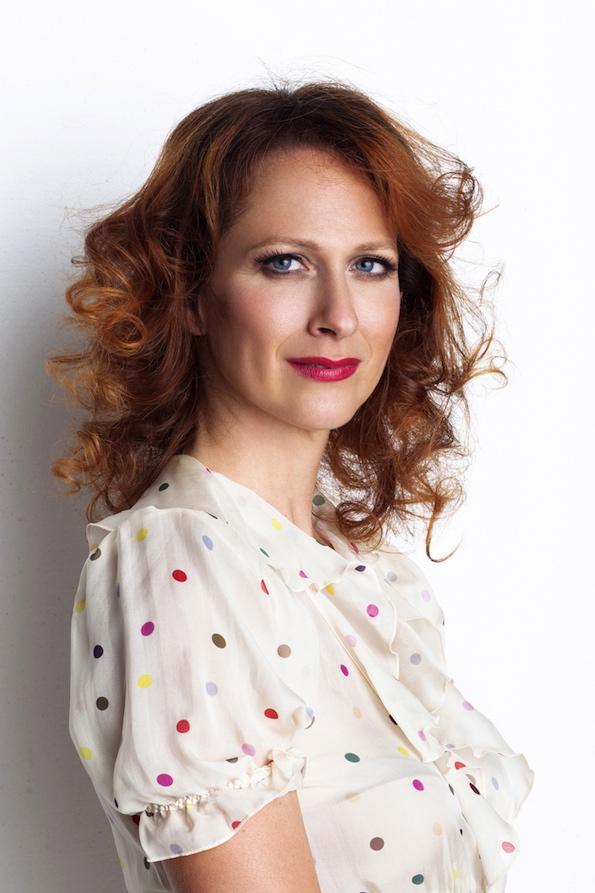 Ever since I remember… I was unstoppable
Rhythmic gymnastics, makeup, beauty, fashion, creative projects, content creating, working as an editor… I've always developed my hobbies into careers. All of my experience is combined by blogging, and is reflected in my work. Working with recognised makeup artists, actors, directors, media houses, PR-agencies, importers, business partners, and many others, indicates that what I do, is what I do best. It also demonstrates I'm quite experienced, having quite a few years in the industry behind me ;). I had my richest experiences working as:
the organiser of the first beauty blogger conference in Slovenia, the Beautiful Bloggers MeetUp (2015) and this year recurrence –klik-klik.
co organising L'Occitane Garage sales of window props (2016)
co organising events for bloggers with brands like Dvorec Trebnik and L'Occitane (2016)
a beauty editor for magazines like Cosmopolitan Slovenia (2005-2013), Sensa, Lisa and Nova.
a fashion editor for Cosmopolitan Slovenia magazine (2005-2007) 
an editor for the Frizure magazine
a reporter for Cosmopolitan, Elle, Playboy, Nova, Lisa, Sensa, Osebnost, Pogled, Eva magazines.
by collaborating with almost every known beauty brand, house and importer in Slovenia.
a makeup artist for the: Top Model reality show, TV show Vila Maria, movie Vertigo Bird (En Knap), … front cover photography, fashion, beauty and interviews for Cosmopolitan, Elle, Playboy…
a makeup artist for numerous known singers and actresses and sports women.
a referee for the SP aesthetic gymnastics (2000-2004)
a coach of rhythmic gymnastics (1990-2002)
a candidate for Femme Fatale (2015)
a beauty columnist for Jana magazine (from 2016)
I will always be… different
I love to listen. That's why I traded magazines for a blog. Because I want to have a connection with my readers, I want to know their opinions, needs and get to know their experiences.
I love life, not this virtual one behind a computer. I have a partner, Peter, and two daughters Amalja and Bela. When we're together, I tend to avoid work. Rather than working, we explore the woods together, dance the wild waltz, or sample an ice-cream tasting experience. I'm not really fond of sharing our lives on the blog, and do it quite rarely.
I like strawberries better when they're in my mouth, rather than in a cosmetic tube. Especially wild berries.
I adore everything ecological and natural, but not in a use and quality kind of way. I support charity work, and projects that ensure a better tomorrow.
Although I've been writing about beauty for almost 15 years, I never lack new blog post ideas. It's what I'm passionate about.
A lot of times though, it seems to me that I lack knowledge, so I "steal" it wherever I get the chance. This way a lot of times I am the first to discover and reveal new beauty content for my blog, announce products, brands, treatments and methods, that will only begin to be available in Slovenia.
I believe in this number, that's why I have my Top 7 blog series. Do you know how many things you can use a shower cap for? The ones you get in a hotel? Check it out here.
I appreciate progress over perfection, the choice of better options.
Blue eyes, thankful skin, rambunctious hair… these are my characteristics, but that's not all I write about. As a makeup artist and a long time beauty editor, I encounter many different types, shapes and colours.
"I'm a lot cooler on the Internet" doesn't stand for me. Not just believing in being sincere when I'm talking about a product, in being sincere when I'm portraying my feelings, habits and lifestyle choices.
I am what they say I am
I admit, I'm pretty confident, but this is what others see when they look at me or read my blog:
"Whenever someone in the beauty industry mentions the name Nika, we all know which Nika they're talking about. With her knowledge, experiences, courage, modesty and energy, she has created a brand in these past 15 years. One that is trustworthy. Creative. Reliable. Her stories lead ways. Her projects are more than you expect. Collaborating with her is a joy for me from day one, that exceeds business boundaries. She is unique in her line of work. And I know she will remain this way." Helena Čož, PR- director for Luna TBWA. 
"I really like your word play, your posts are interesting and unique." Eva, a fellow blogger.
"When the first issue of Cosmopolitan and the Macho of the month section were in the making, Nika Veger was working as the makeup artist, I was working as the reporter and my boyfriend as the model. She said "Hi" to me and immediately started working on my boyfriends makeup. I liked how she substantively wielded the makeup sponge and confidently interfered with the photographer's work. My admiration has now lasted for a good 15 years, we were coworkers a whole decade and have later become constructively entangled on special projects. One thing was clear: There was no day, that she didn't manage to surprise me. Sometimes with makeup, sometimes with "no makeup", sometimes with denying a certain trend, sometimes with a chaotic styling of a mixture of all the stories of the world that were knitting themselves freely in postmodernism. She always amused me with her sincerity, rebel personality and perfectionism. She was nagging at her coworkers and bosses until everything was the best version of what it could be, and everything on her fashion and beauty pages was absolutely perfect. Now that she's on her own, there's no doubt that she is instead constantly nagging at herself. The red-haired Femme Fatale, is just that (rare) type of person, that forces everything and everyone to become and change for the better. The fashion and beauty columns were always full of "Nikisms", and the magazines quickly took to her energy. If she was born in France, she'd be the editor of Vogue. If she was born in Persia, she would be the queen of the Harem, and she'd be their main interior designer. They will write about you…I thought as I first saw you. And what am I doing just now? The name is destiny, and you Nika, are born a winner." Tina Torelli, once my colleagues at Cosmopolitan, now co. editor of Playboy Slovenia. 
"I frequently read your blog, I like it a lot. I like the reviews of the products and your opinions about them. It helps us easily choose what product to buy, and what product to pass." Matejka, reader.
I can be… sincere
I believe in firendship and love. And the power of colour, that's why I love red. I believe in my talents, and that my life can be better because of them. I believe in a happy medium, common sense, unearthly beings and domesticated foxes. And that even Kate will read my blog with her morning champagne.
I try being… available
Not always. The afternoon, weekends and holidays are reserved for me and my family. I will happily reply to an e-mail in my working hours, if you're:
a reader with a beauty related problem, that you think we could solve together. Or just an idea for a blog post. Maybe a recommendation?
a fellow blogger who wants to collaborate or have a cup of productive coffee.
a cosmetics producer, importer, sales woman and would like to share a a beauty secret with me (already sharpening my ears). Or you'd like me to try out and introduce your product range on my blog.
Are you… ready? 
Hire me, tell me your secret, contact me, read my blog.
I know how to be… grateful.

Thank you for visiting my page. If you like my blog, continue reading its content, and share it with others. You're great, because by doing that you're not only supporting my work, but also allowing me to earn and live.
Waving and waiting for your comment or mail,

Nika Veger
about me
Slovenian Beauty Bloggers
E-novice
Sorodne vsebine
This post is also available in: Slovenian