January's blog was wrapped in hearts. And not because they are super fashionable and also not because Valentine's Day is soon upon us. Hearts are predicting the action of social responsibility, 'Nivea Give Us a Blue Heart'.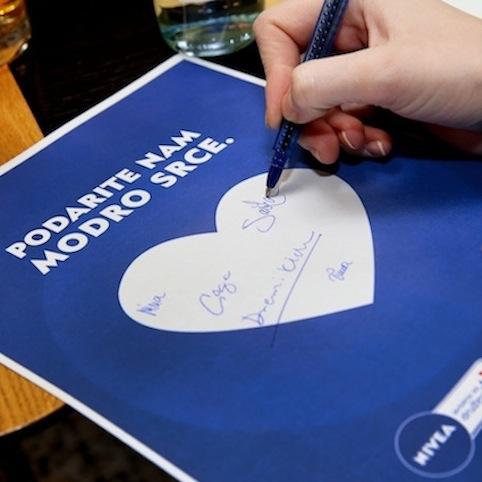 Nivea has been organising campaigns for the educational support of children from less fortunate social backgrounds for more then seven years through the Learning Foundation, which was established in cooperation with the Association of Friends of Youth of Slovenia. The campaign, 'Give Us a Hand' was almost as visible (and likeable) as Nivea's Blue Cream. I liked it because it was not associated with the purchase of products and because it has always been a good reason for gathering all my friends that wanted some girly talk. And this year will be no different …
The campaign continues, but under a new name – "Give Us a Blue Heart".  Changes took place in accordance with the new strategy of social responsibility which will be implemented by Nivea worldwide. "Nivea takes care of the family," reported Beiersdorf d.o.o. company, who, for every inscribed blue heart completed, will contribute to scholarships for children in need.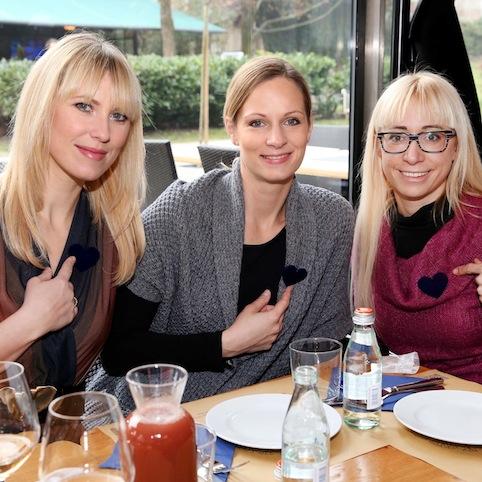 The campaign with heart-shaped attachments was simbolically supported by many journalistic colleagues. We will invite you again to join the campaign at the end of January, when it will officially start. I believe that you can make a whole-hearted choice…
*Photography: Promotional material
E-novice
Sorodne vsebine
This post is also available in: Slovenian